Uni & Dragon
At the end of the Pier
Everything Comes in Plastic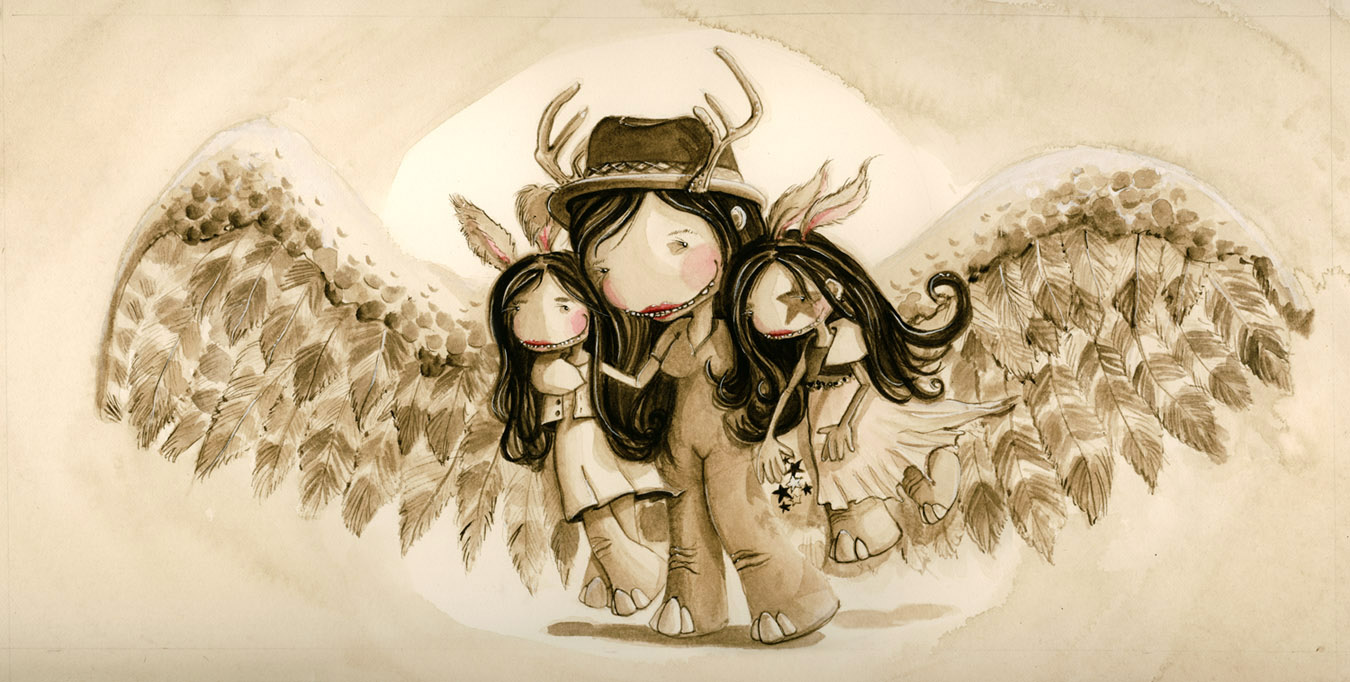 Under Kazumi's Wings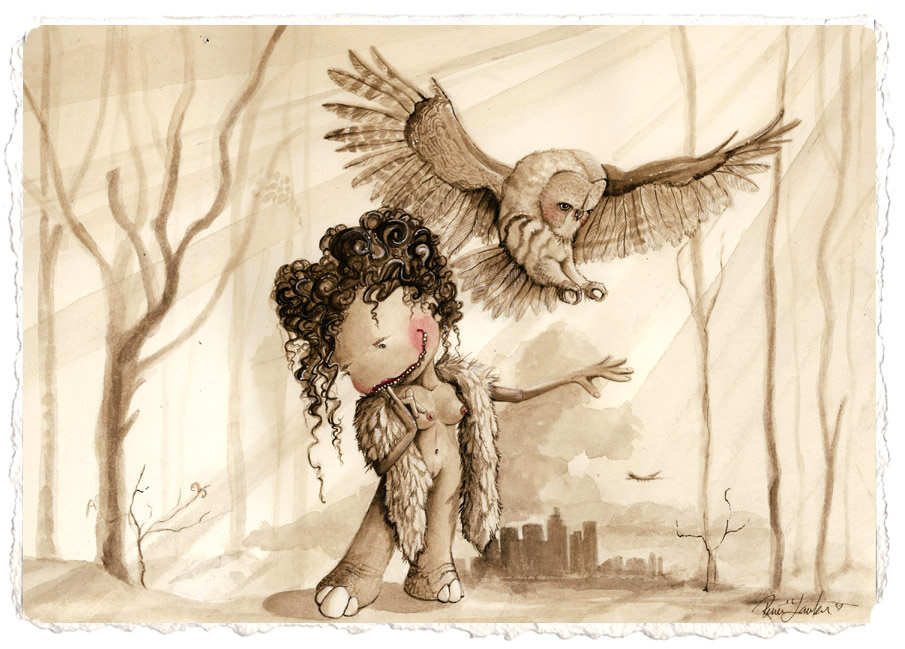 Power Animal- OWL

Smogless City Dreams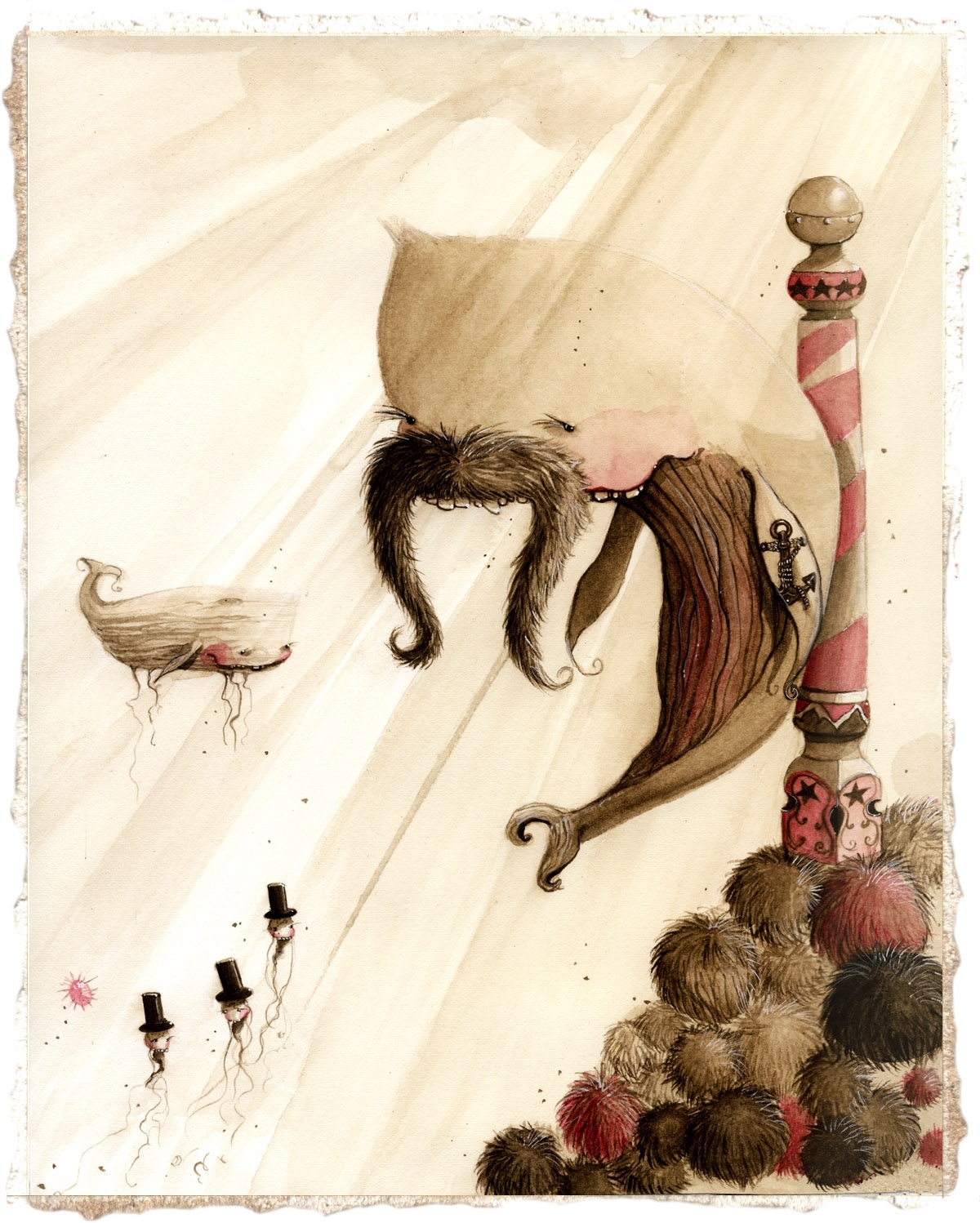 Barber of Seaville
The Great Gumball Incident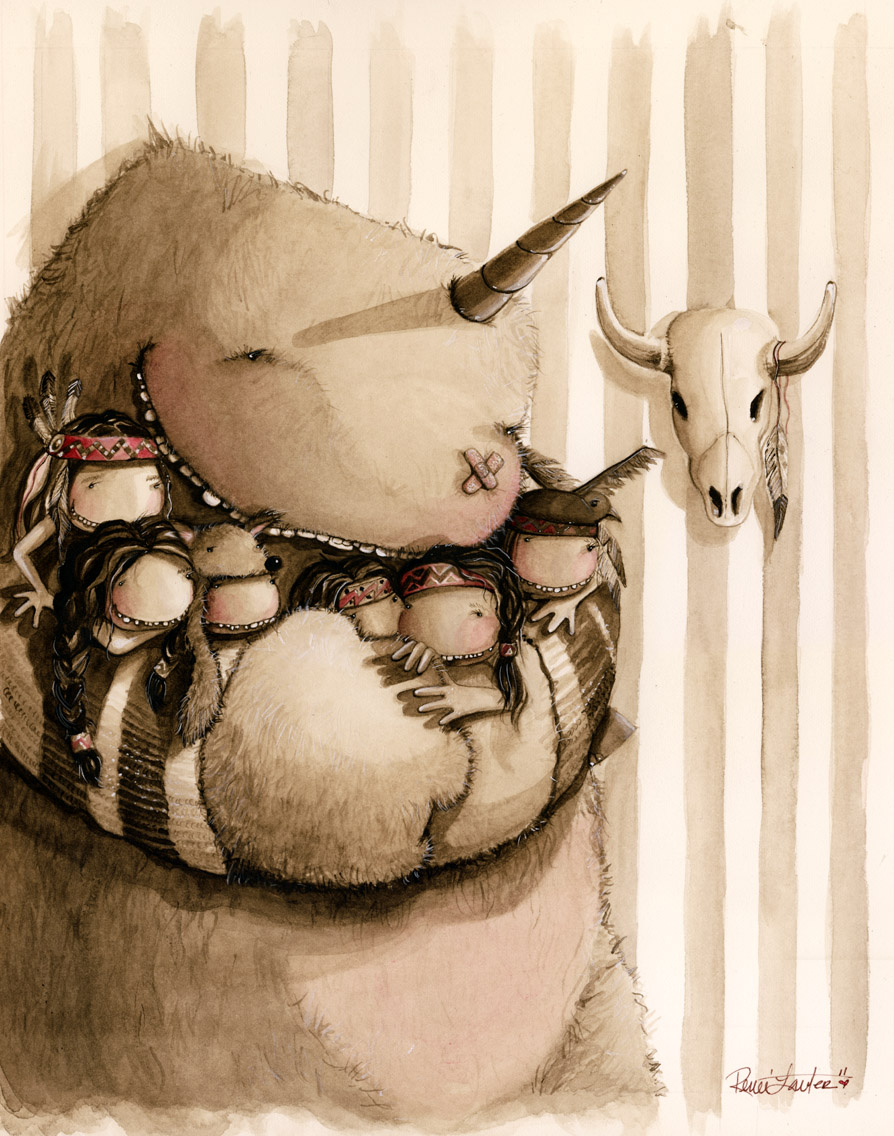 Six Little Indians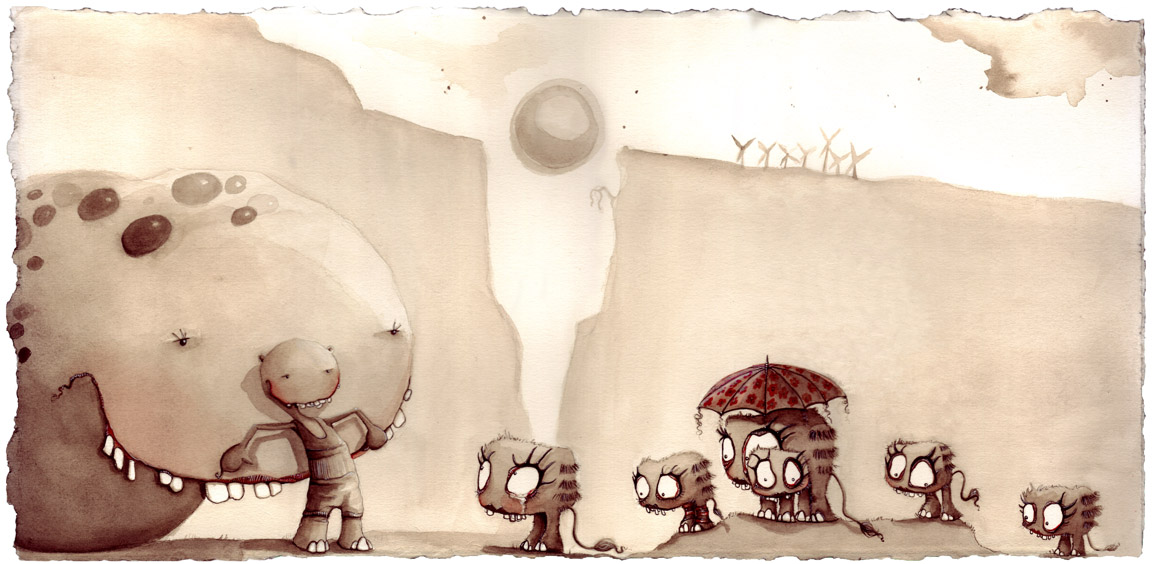 We Need More Wind Power
Peggy Landed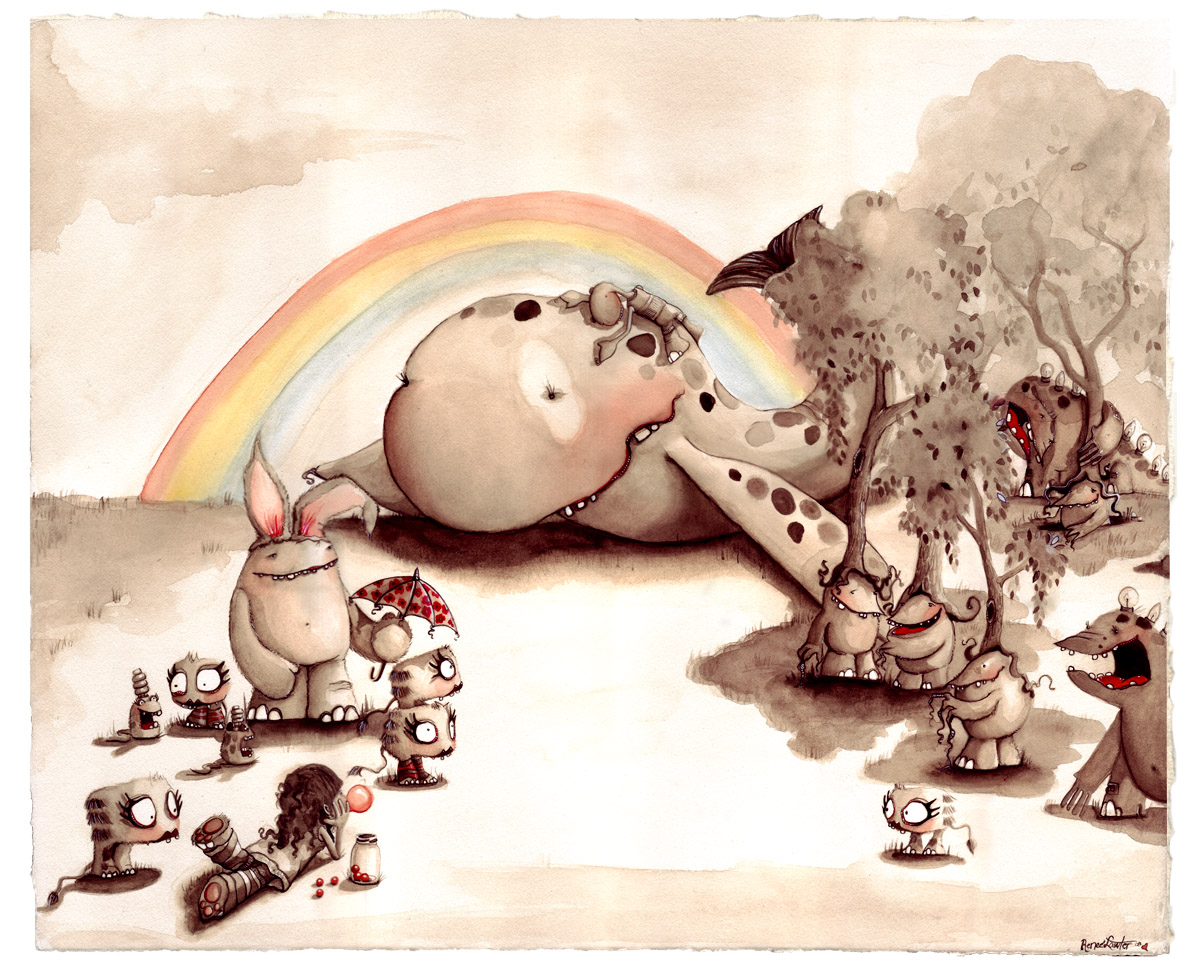 Karma Kreatures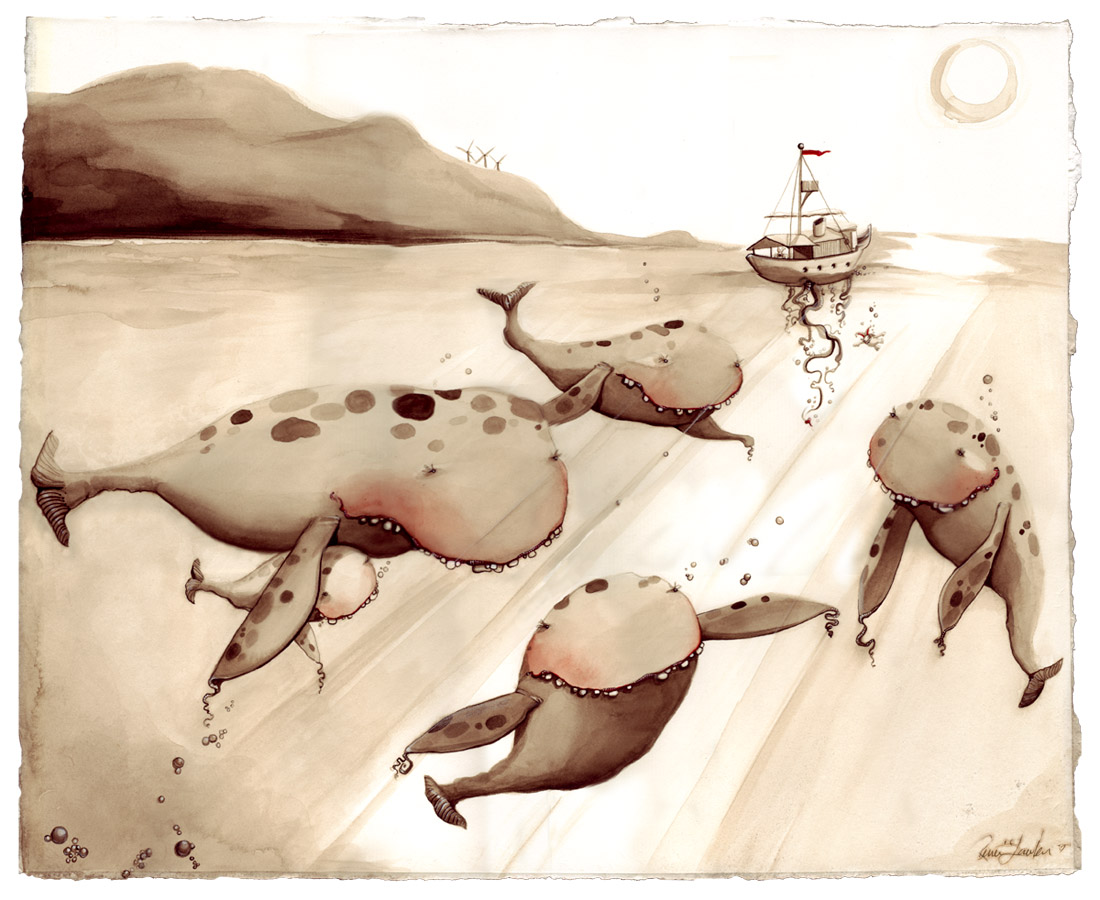 Solar Whaling
We Met in the Solar Flowers
Alice in Wonderment

Sir Jellies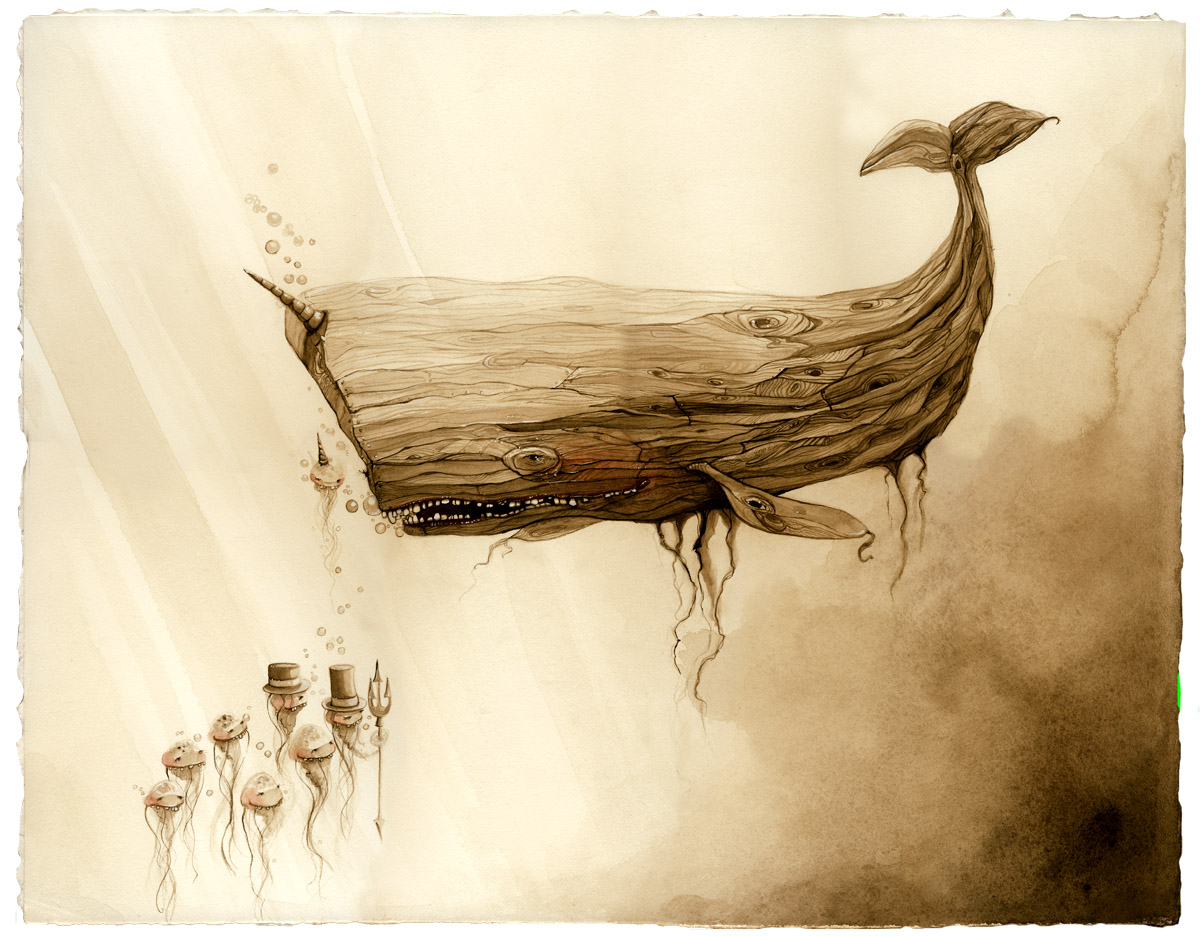 Trojan Whale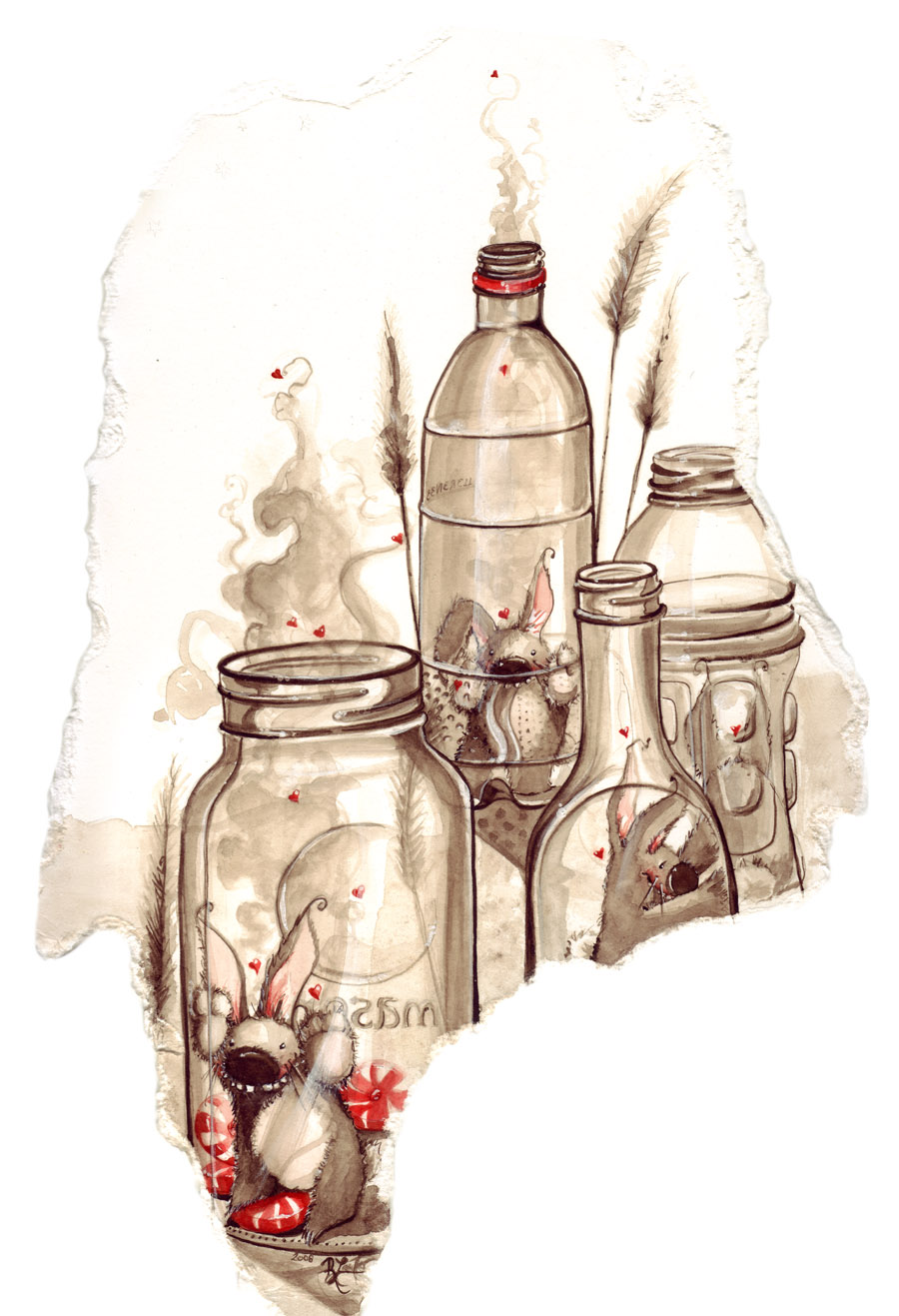 How Do We Get Out Of This Mess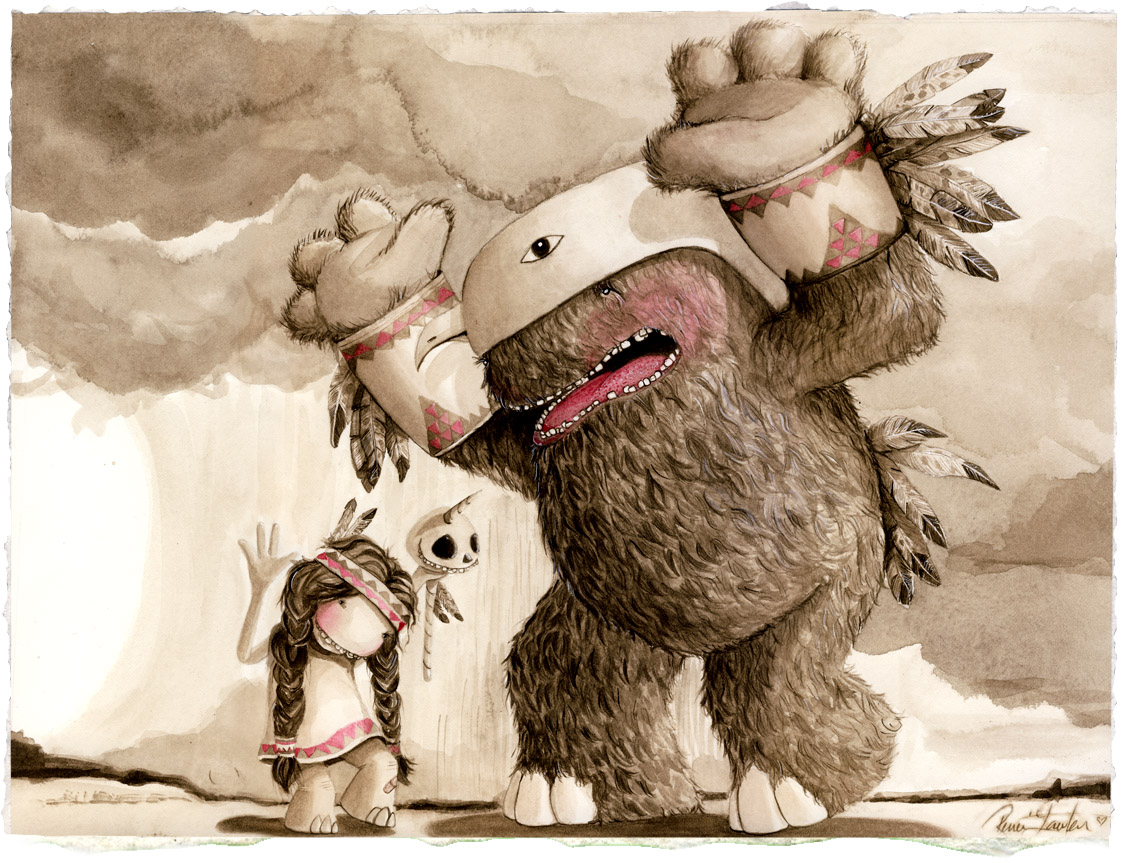 Makin It Rain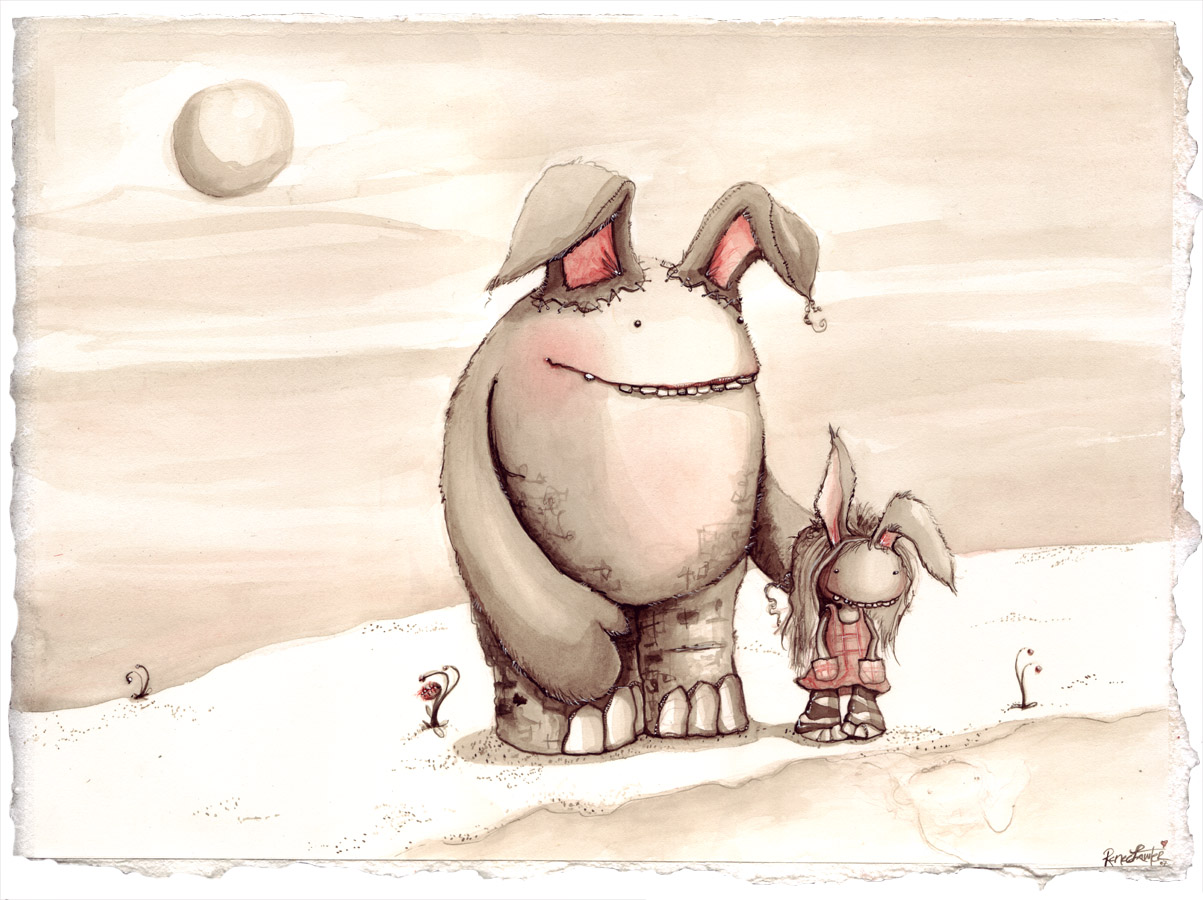 Bunny Lover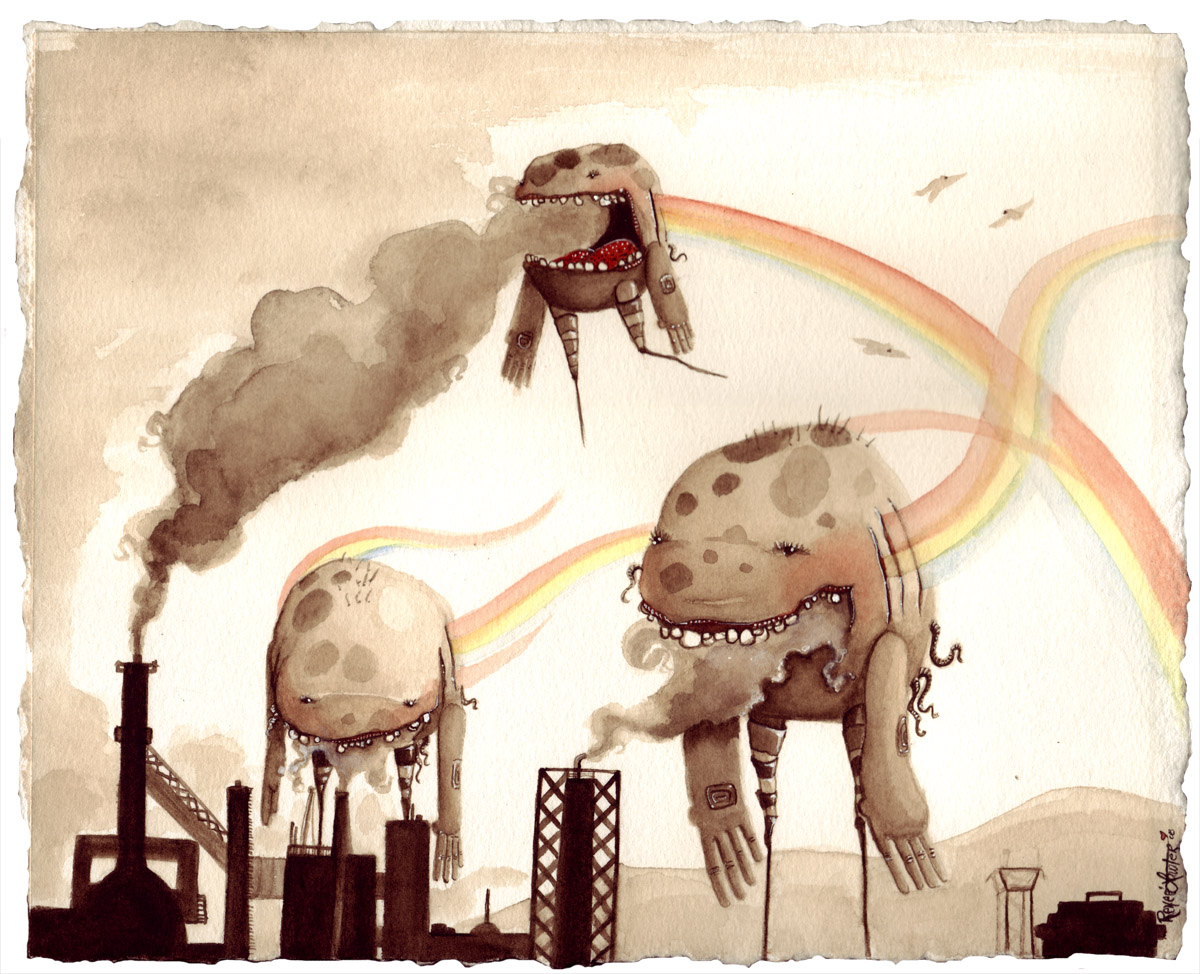 Cleaner Air Quality
Smog Eater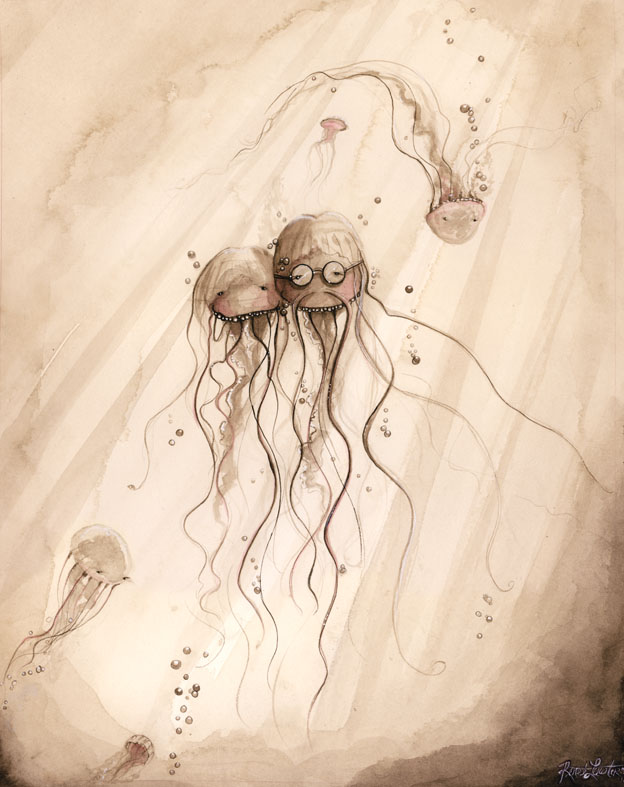 Imagine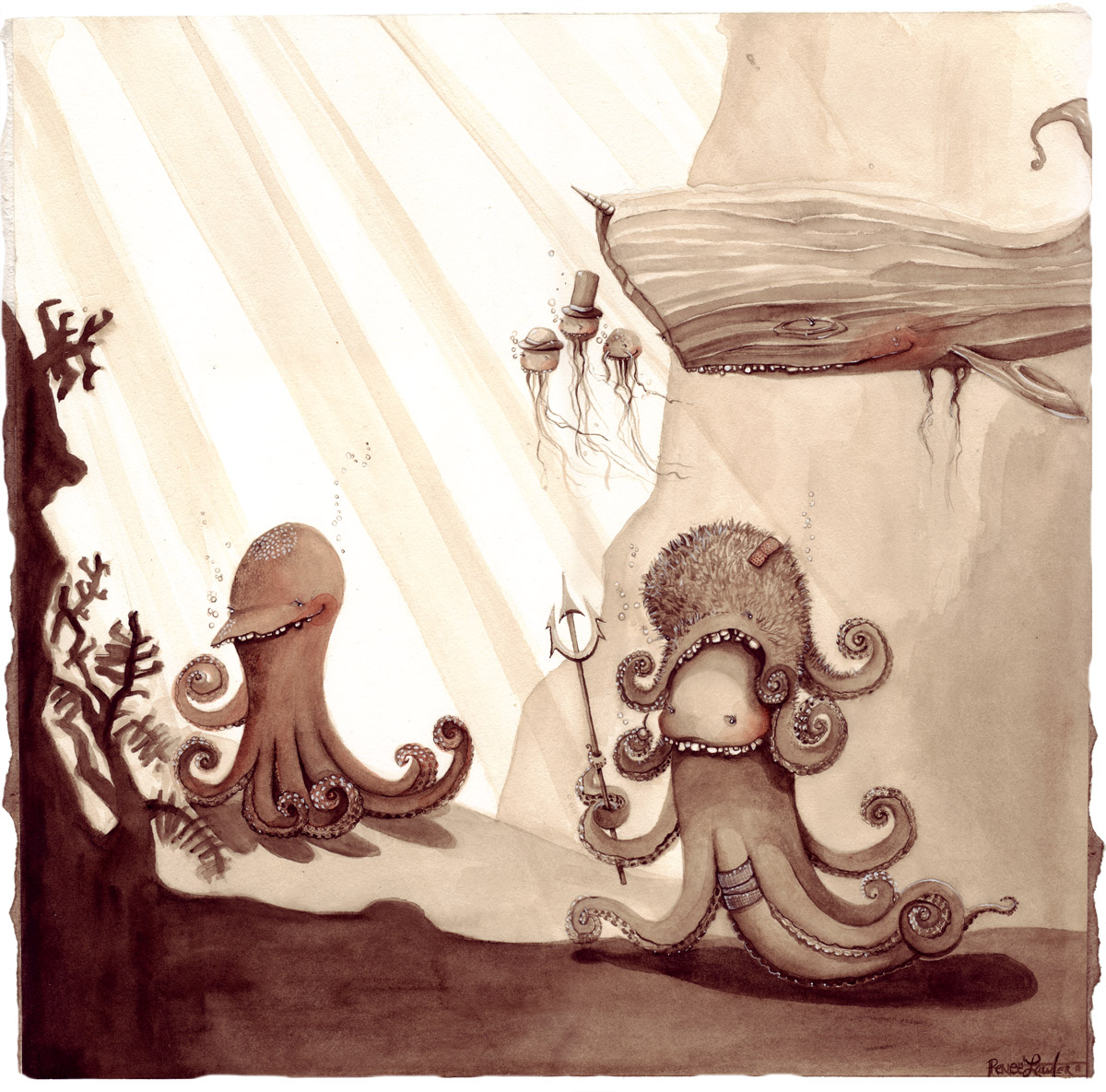 The Queen and Her Court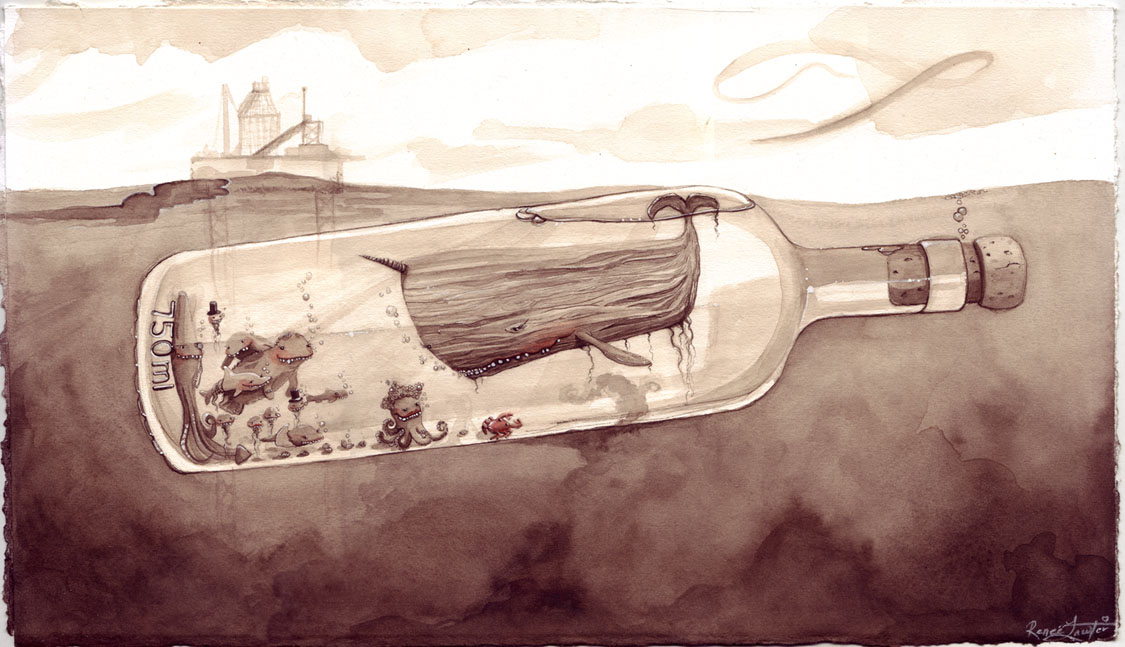 Message in a Bottle
Public Display of Affection
What A Bunch Of GMO's
Energy Efficent Dinos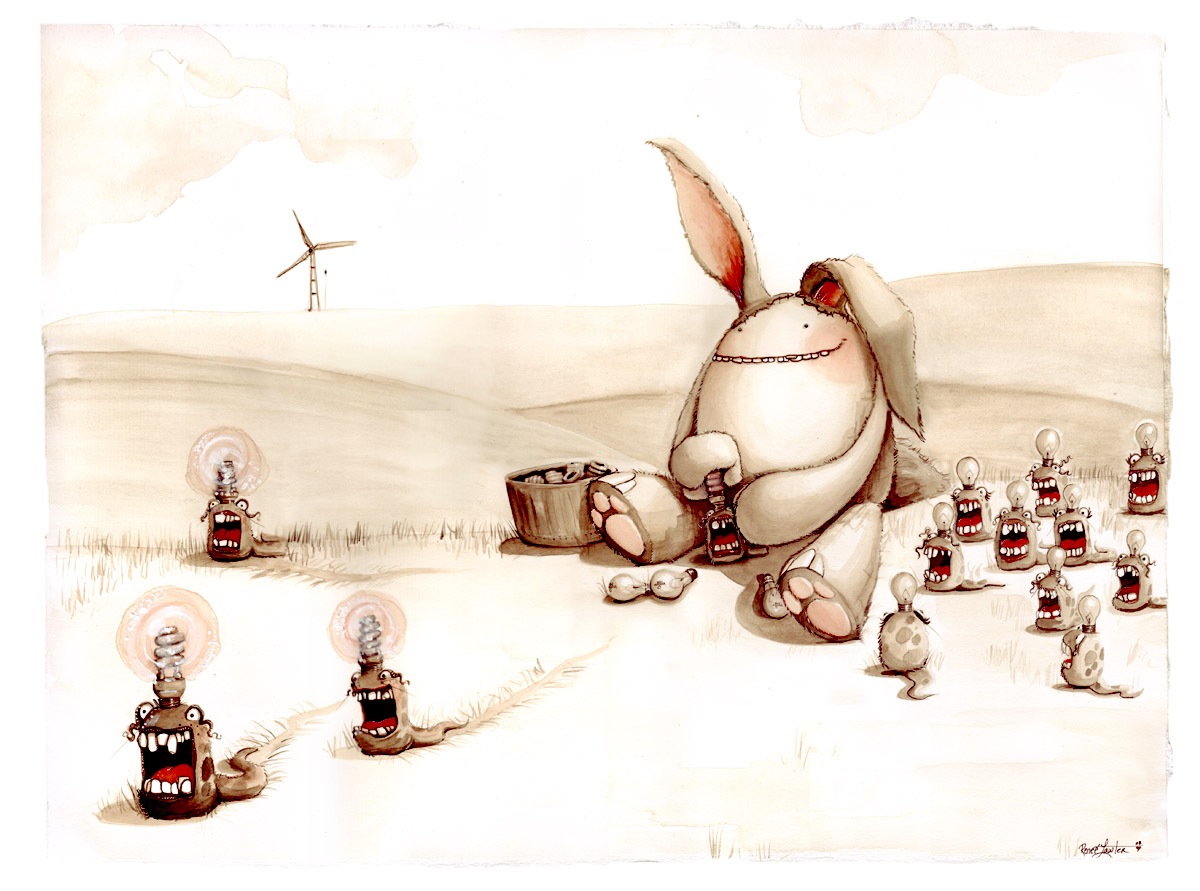 Change

Mobie Dickie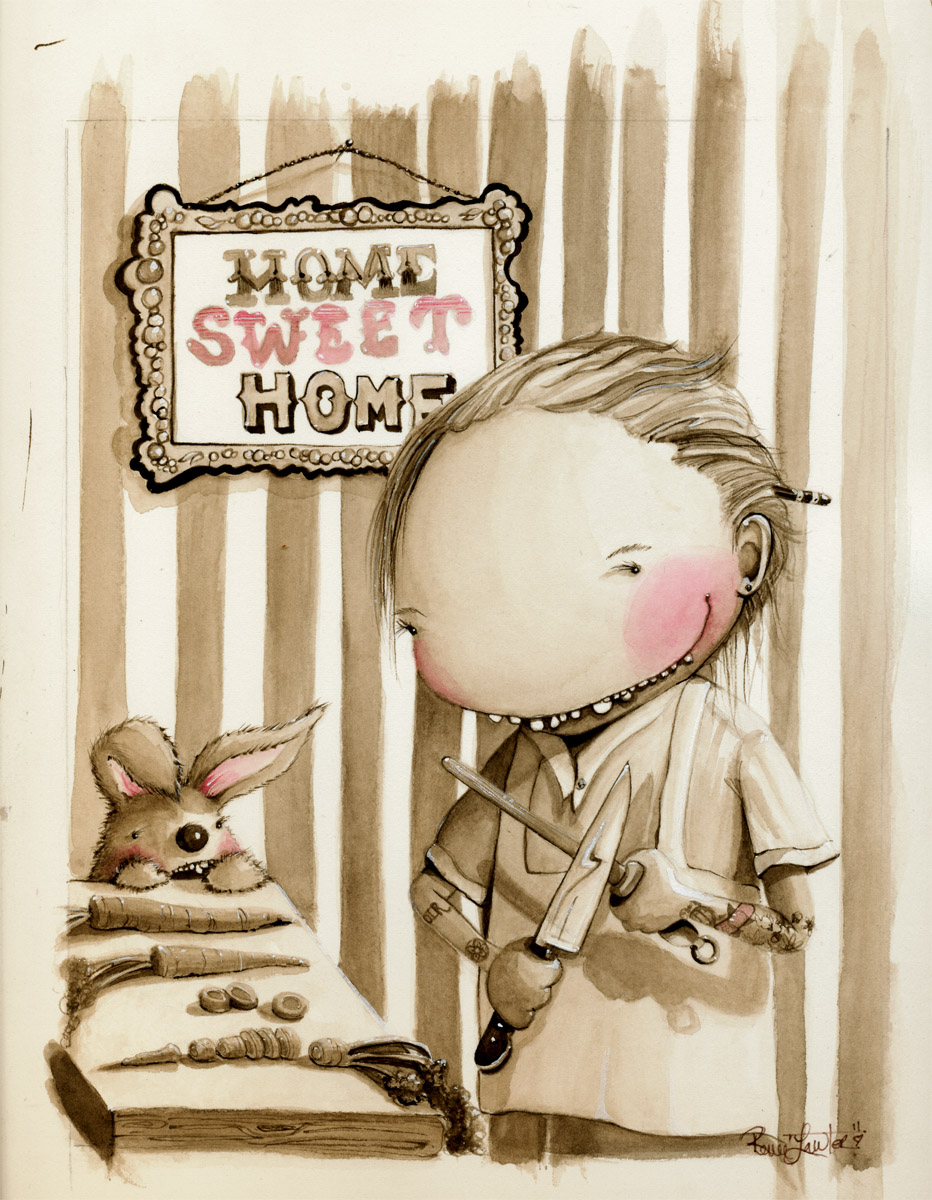 Home Sweet Home

There Goes The Neighborhood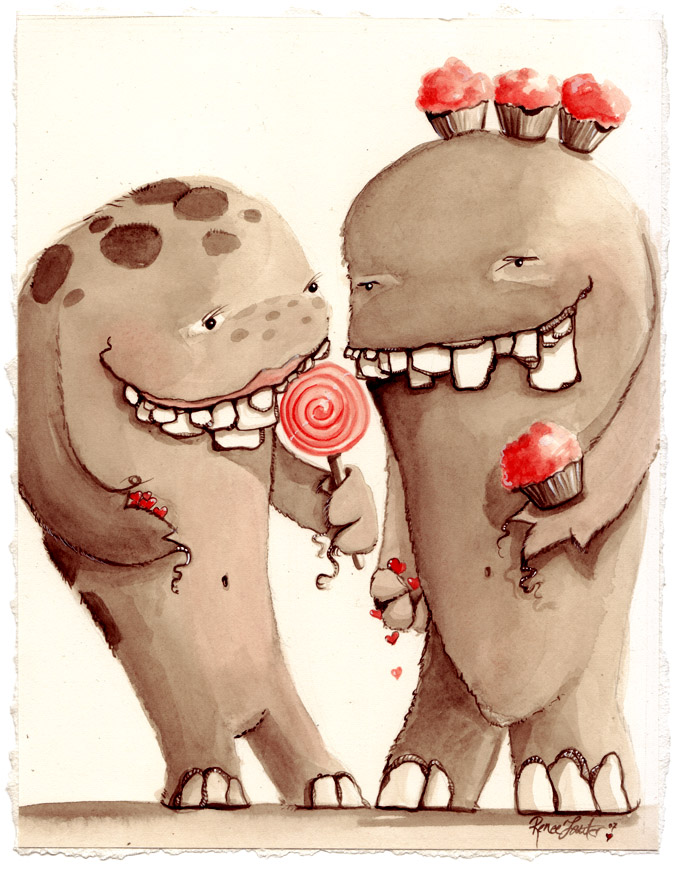 Me & Schmoo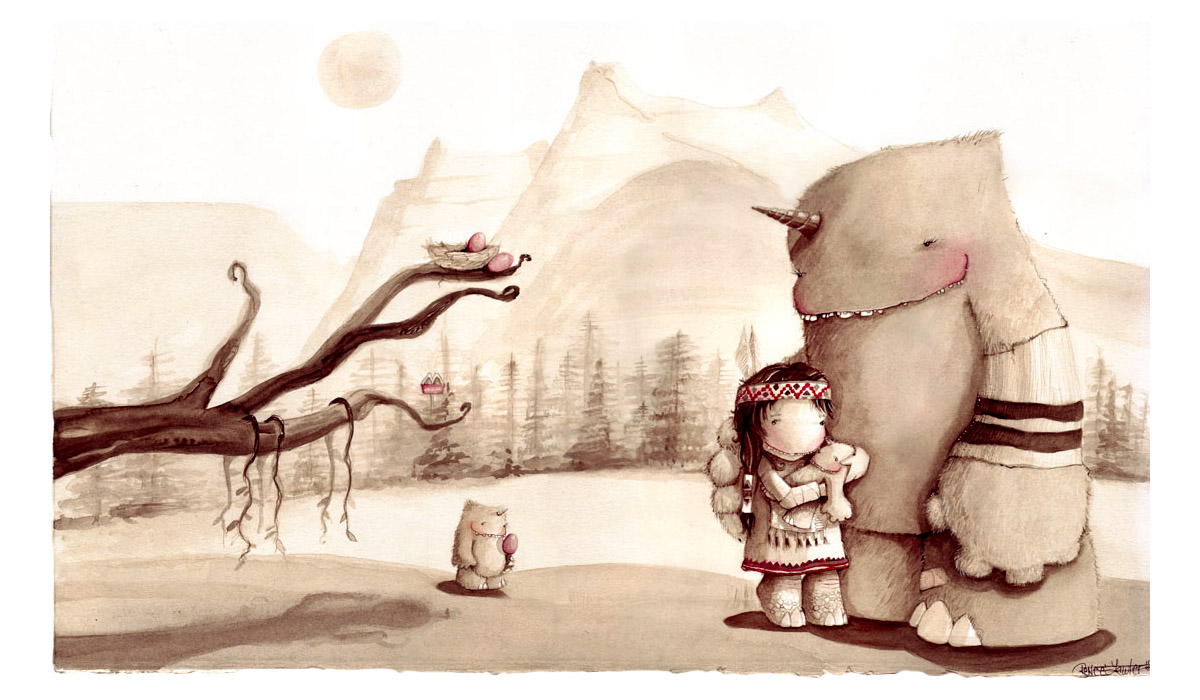 Lil' Big Cheif
Shed Some Light
Lora & I
Bunny Hugger
MONSTER PROJECT RULES!
The Sun Card : Tarot Series
From Above : Mizayaki Tribute
Grow: Miyzaki Tribute Show
Haku & Karma : Miyzaki Tribute Show
Nap Karma : Miyzaki Tribute Show
No Face & Karma: Miyzaki Tribute Show
Tree Karma :Miyzaki Tribute Show
Uni & Dragon
At the end of the Pier
Commissioned work for a fabulous family in North Carolina. From photographs of the family & a series of interviews i saw them delightfully as these creatures. The pets are already creatures and the children i always see as superhero or superhuman. Enjoy and let me know if you want your family depicted. reach out here : Leather@reneelawter.com
Everything Comes in Plastic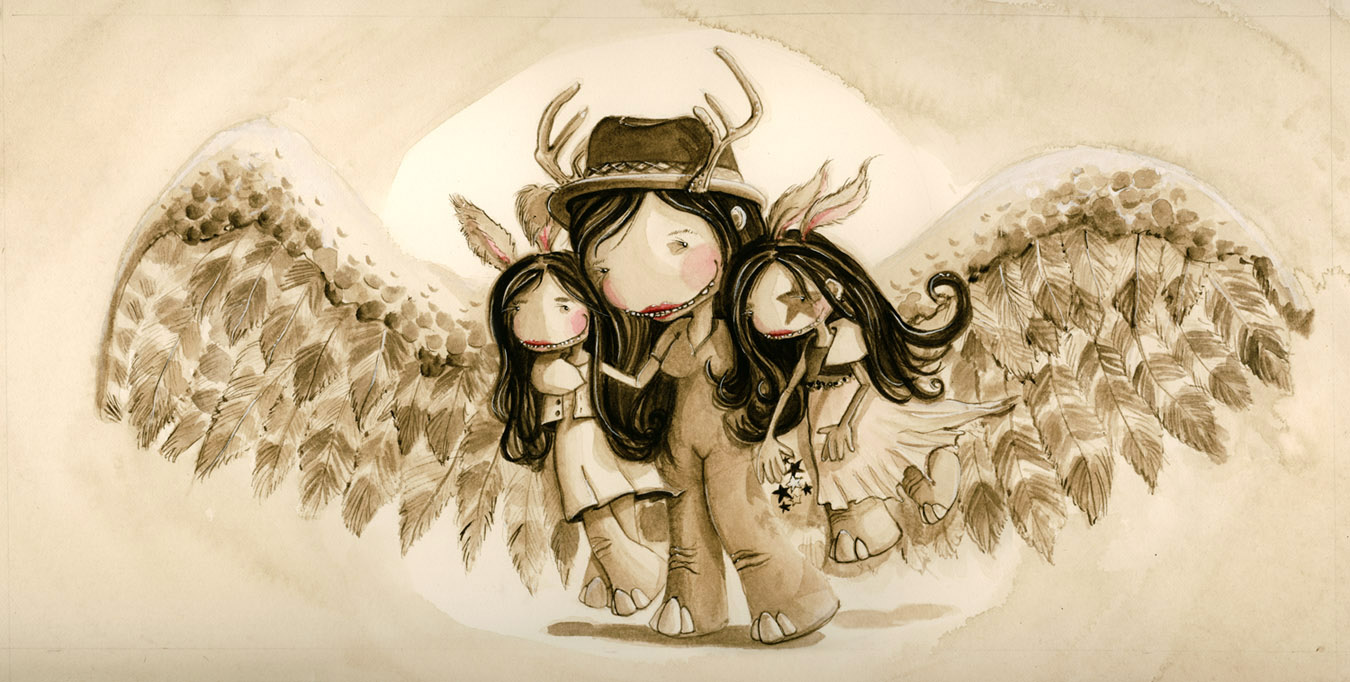 Under Kazumi's Wings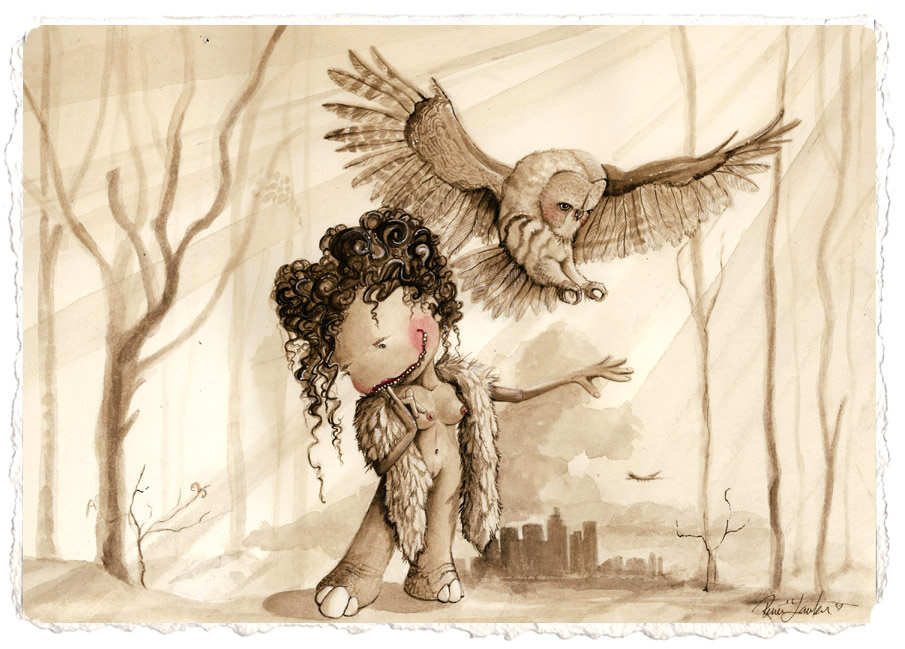 Power Animal- OWL
Original available In a vintage frame from Argentina.

Smogless City Dreams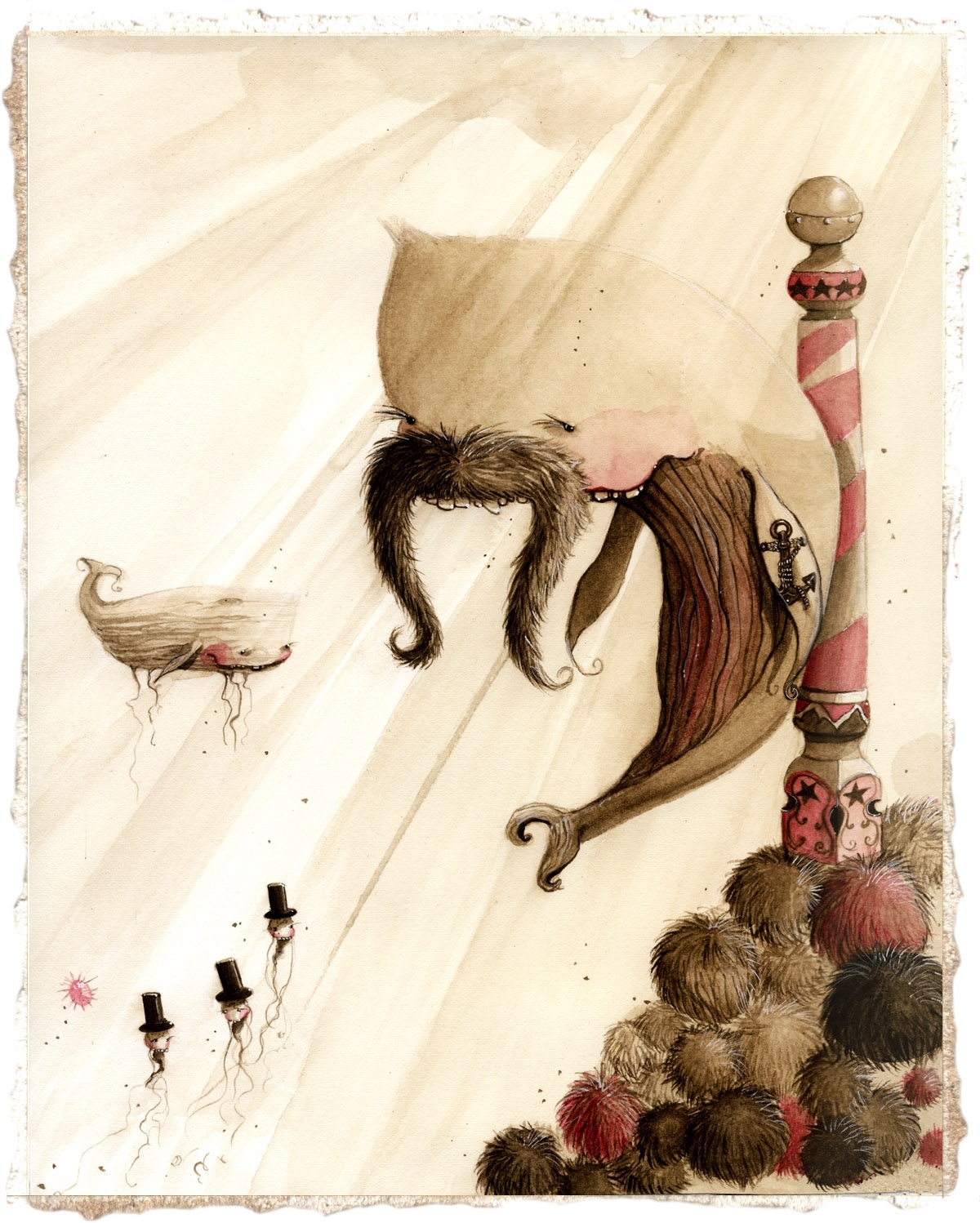 Barber of Seaville
The Great Gumball Incident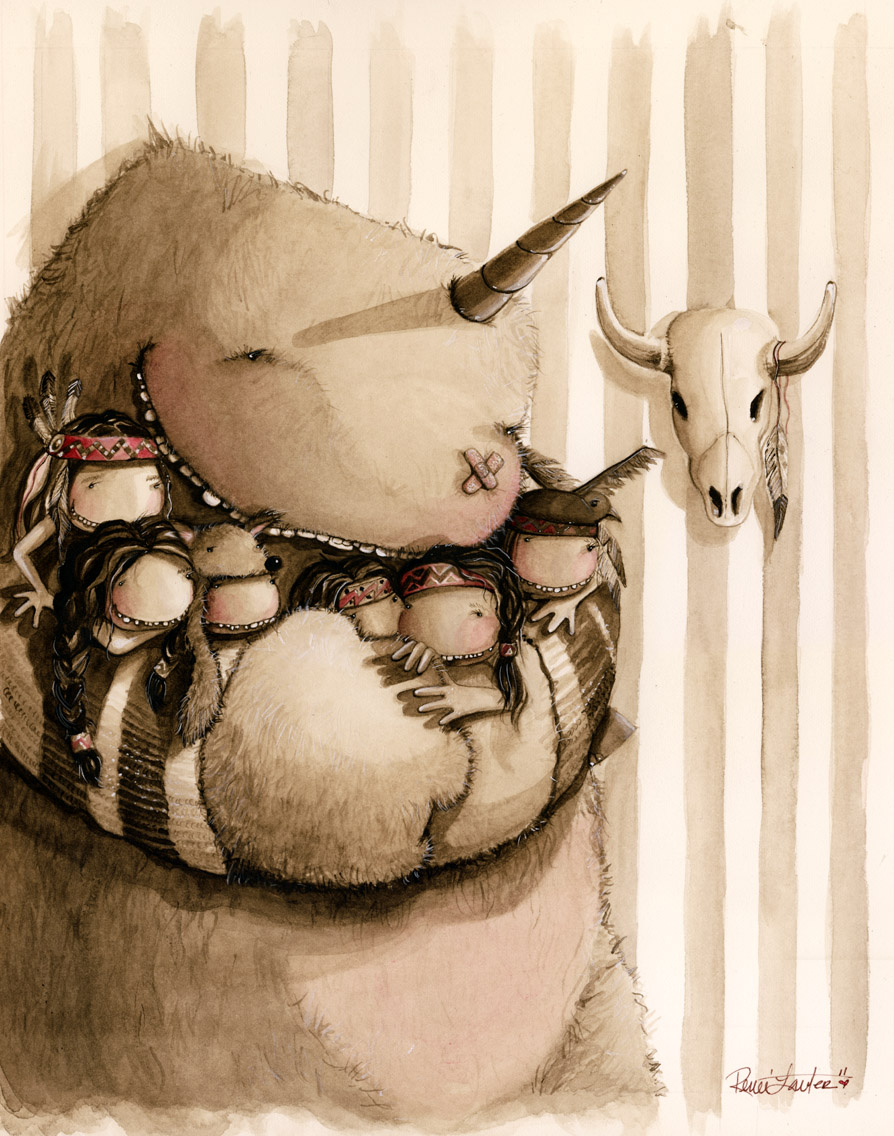 Six Little Indians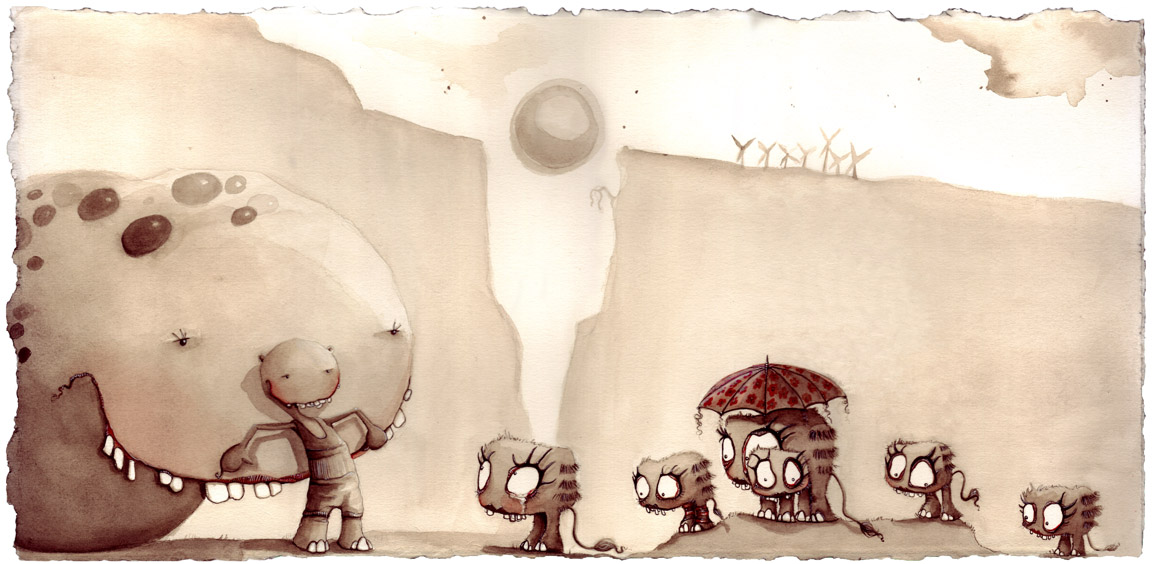 We Need More Wind Power
Peggy Landed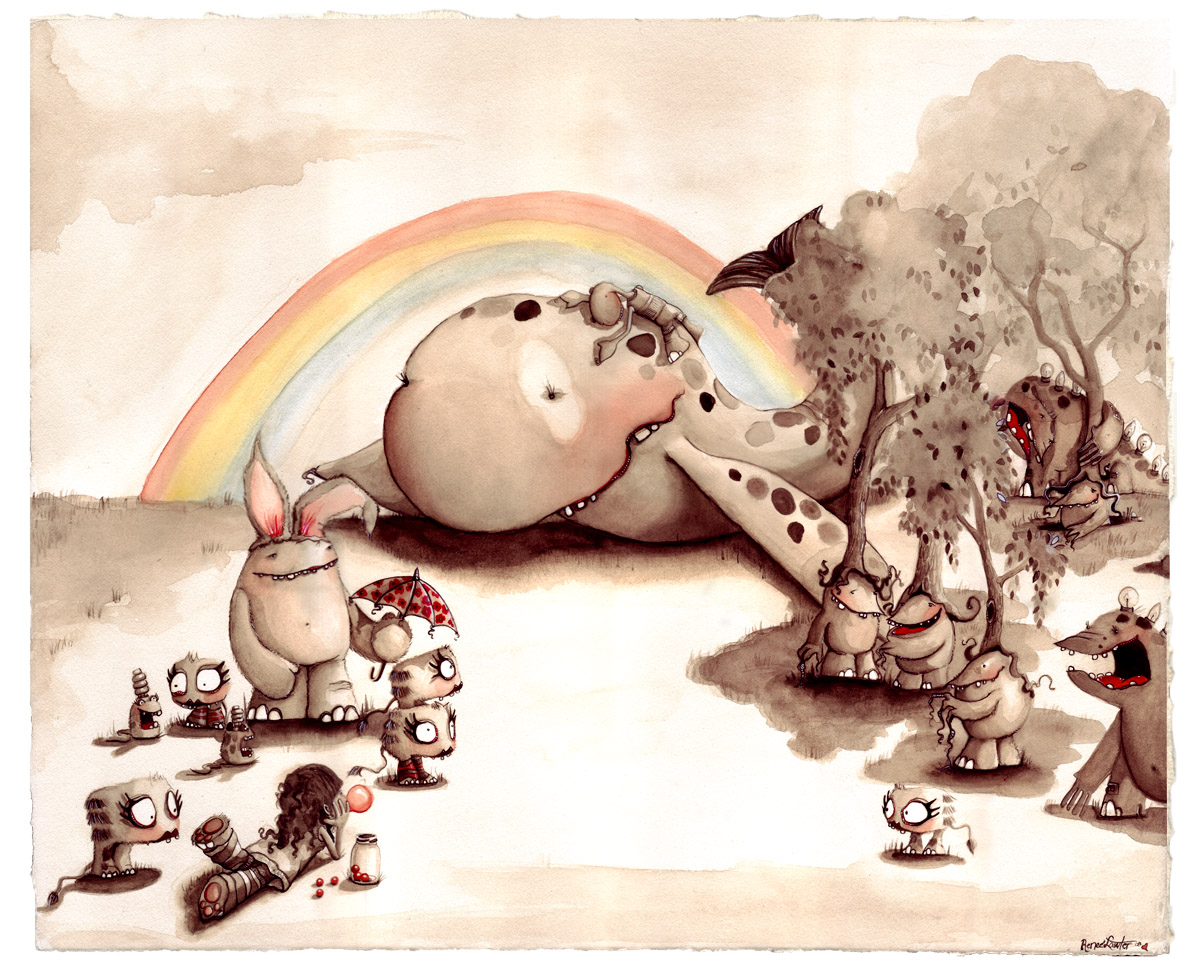 Karma Kreatures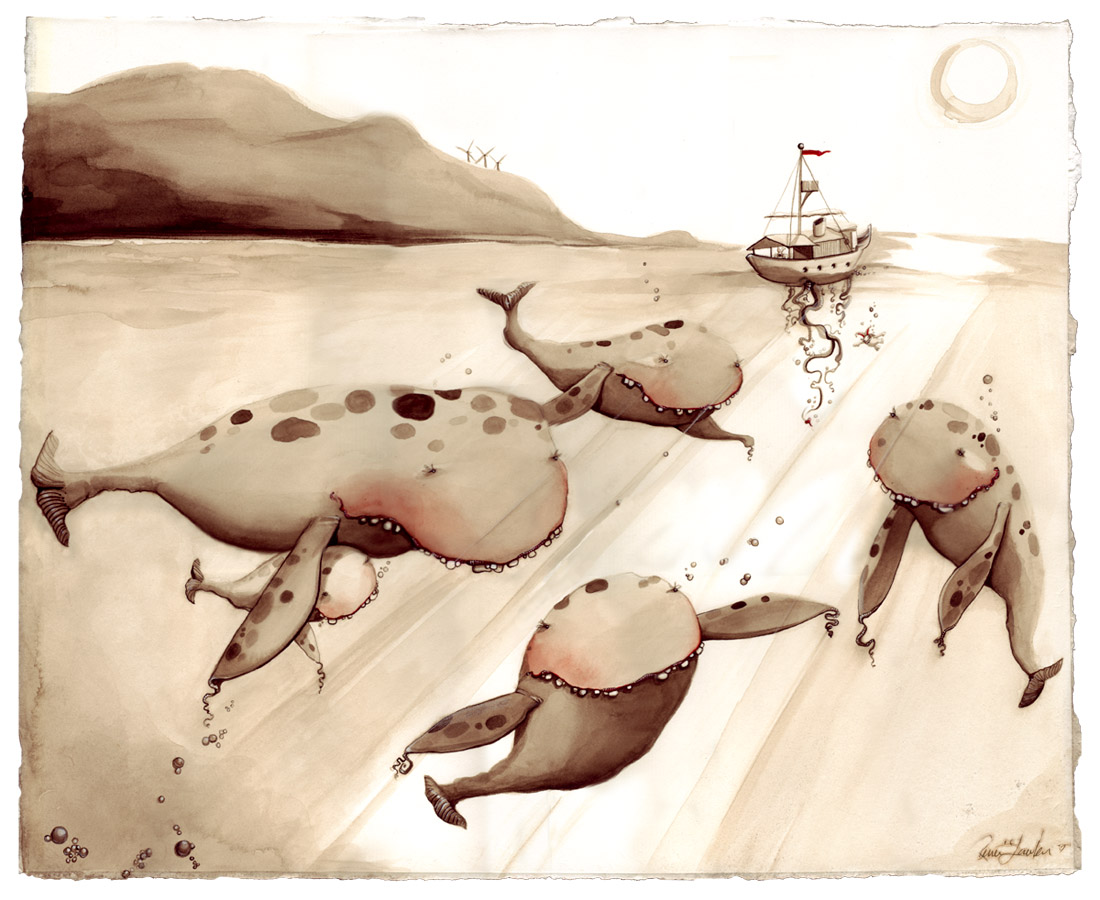 Solar Whaling
We Met in the Solar Flowers
We Met In The Solar Flowers ~ DRAFTWandering thru the garden one sunny afternoon, jumping high trying to grab herself a snack from large sunflower heads Karma imagines Mr sunflower. plucks a seed from his face handing her a snack. Karma being a dreamer tends to get lost in her imagination often. So on this fine day she sat down to gain her bearings and was startled by a sound of crunching and cracking. Out from behind the stalks popped a funny looking tippy toed creature. "The sunflower heads that have tipped to the ground and are browned, moldy & well I'm looking for ones i can eat. I can barely reach the fresh ones above, would you mind climbing up on my back to get me some." Forgetting she was lost she climbed on his back just above the sight line and collecting snacks along the way. Before she knew it she was home just as grandpa was calling her name for supper...."Karma!" 
Alice in Wonderment
5.5" x17" Unframed Print

Sir Jellies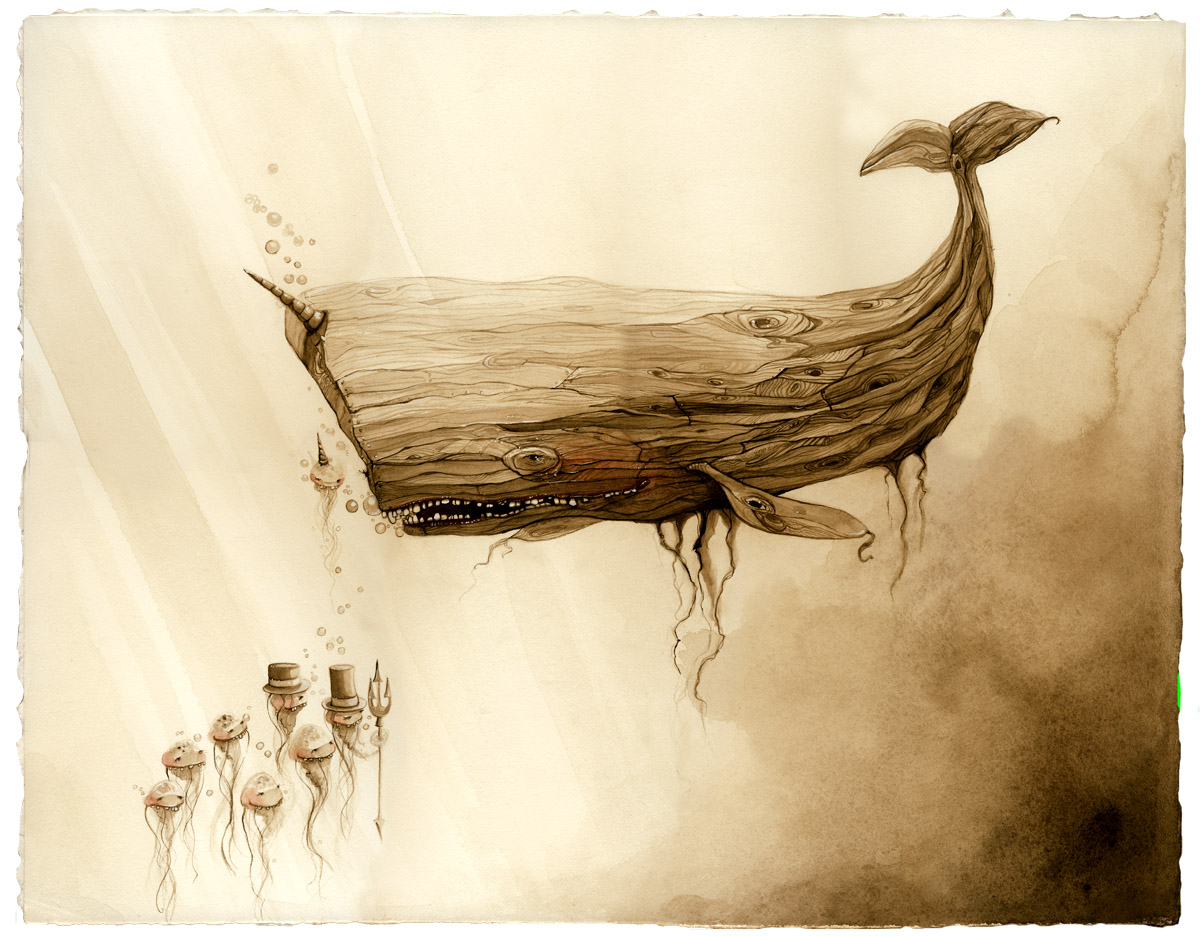 Trojan Whale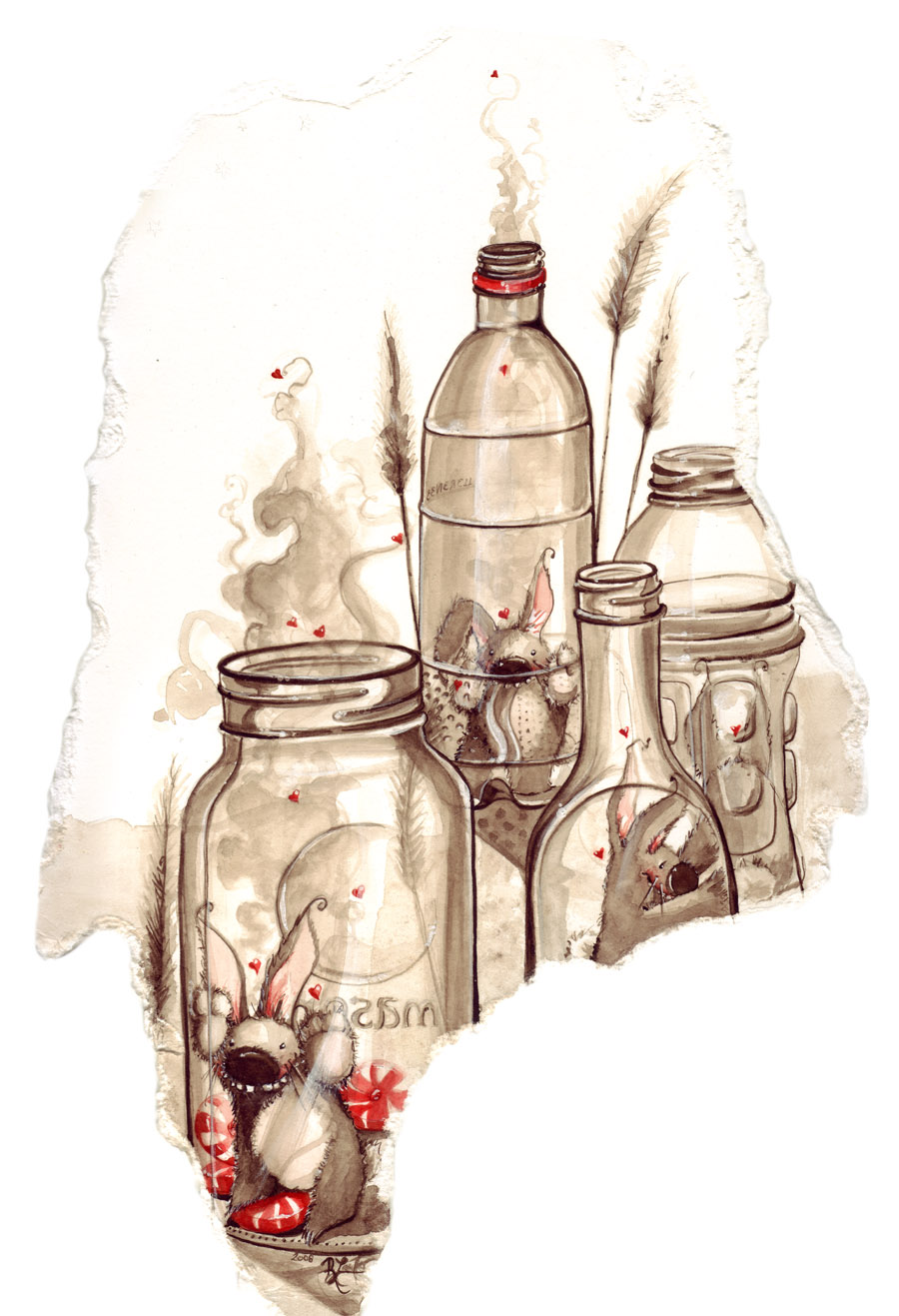 How Do We Get Out Of This Mess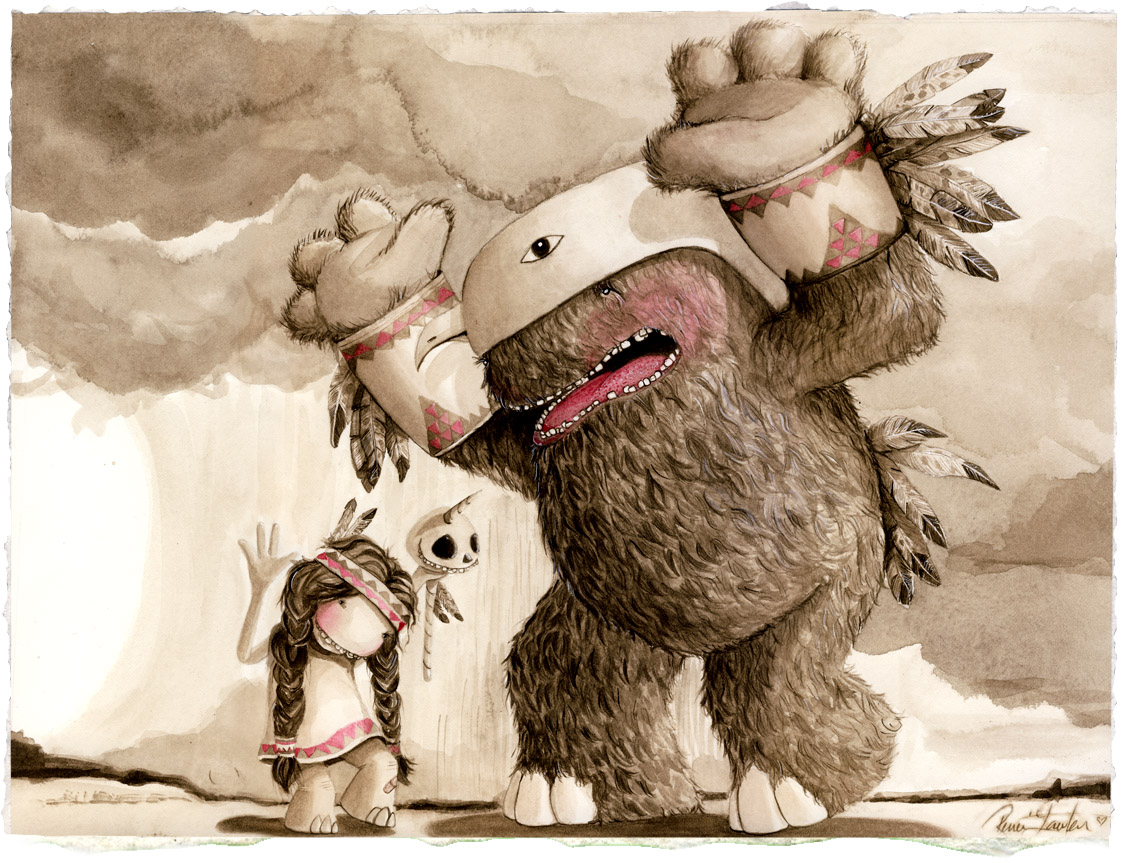 Makin It Rain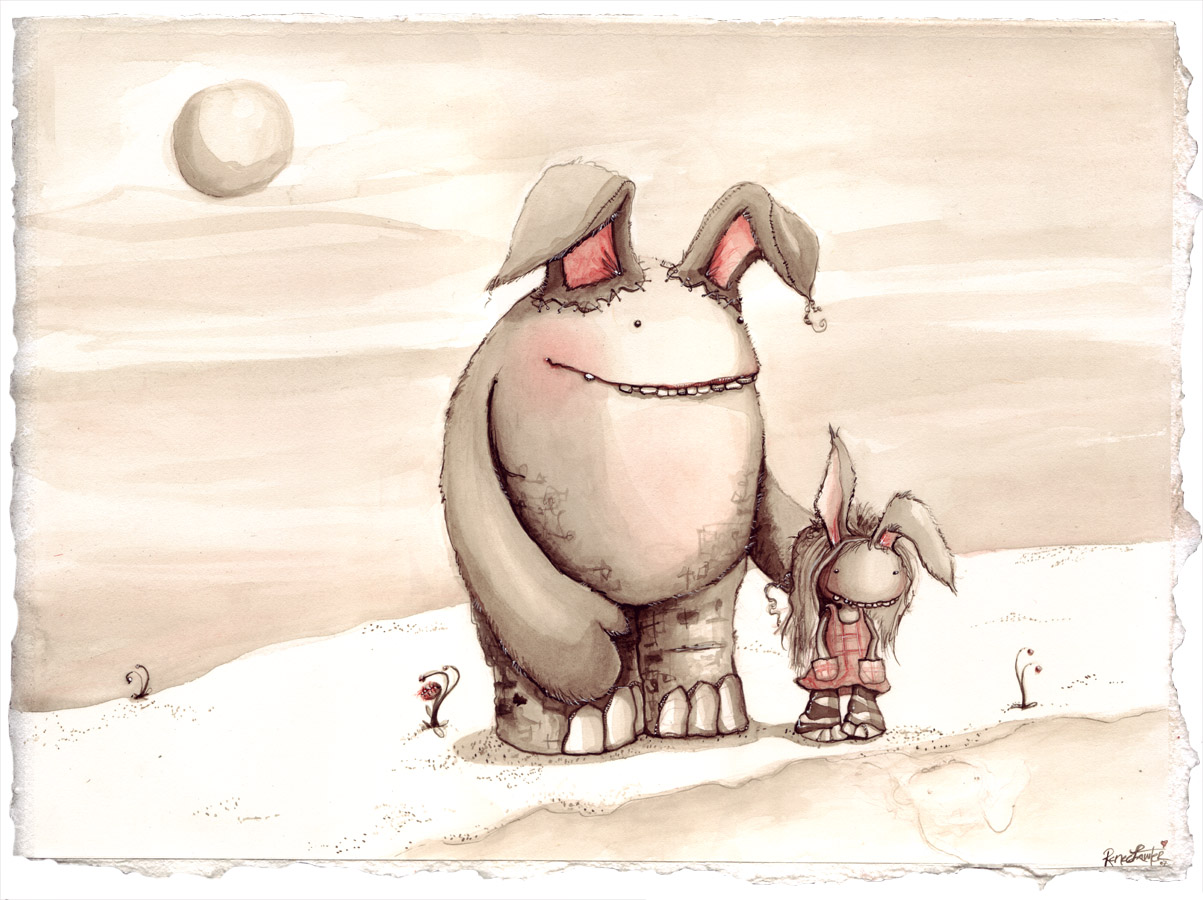 Bunny Lover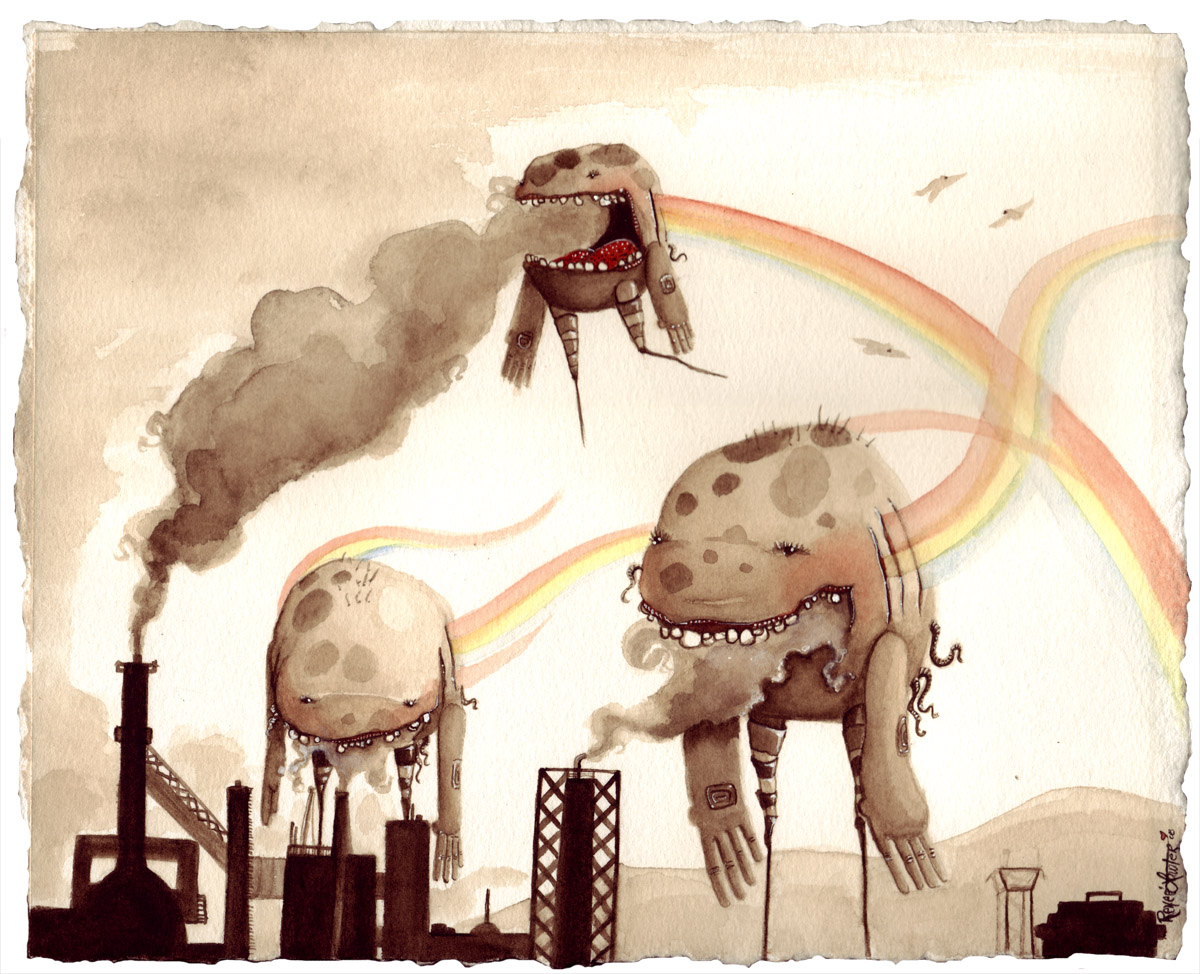 Cleaner Air Quality
Smog Eater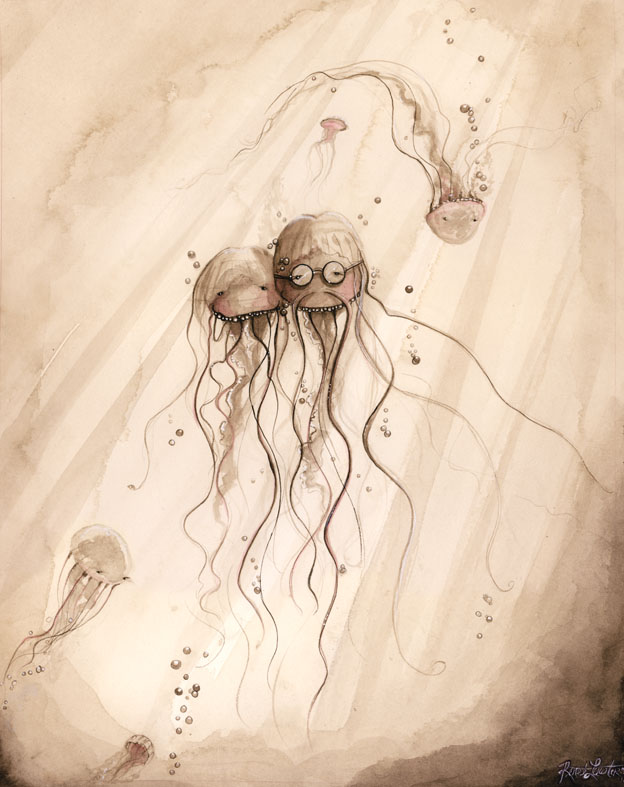 Imagine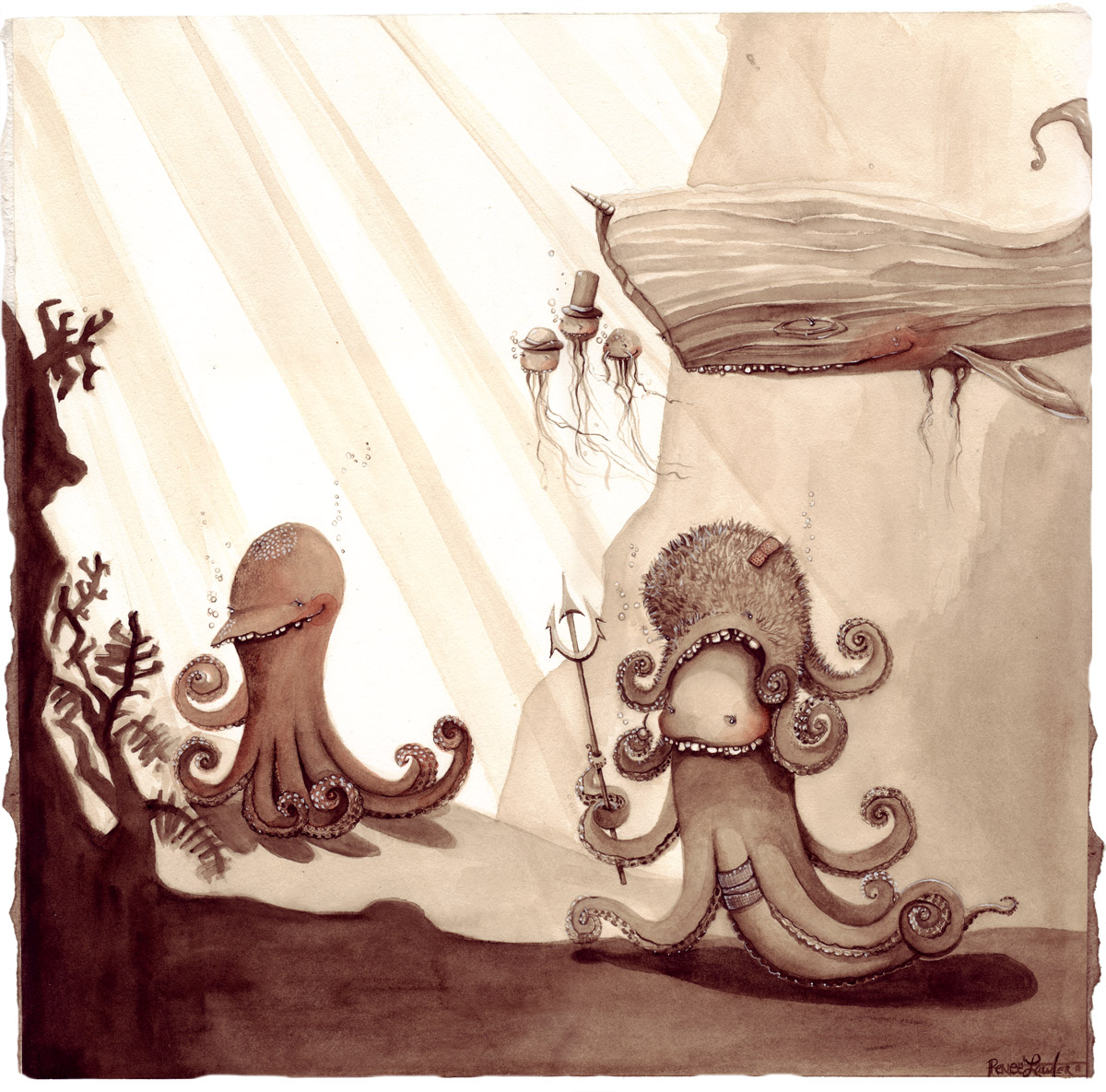 The Queen and Her Court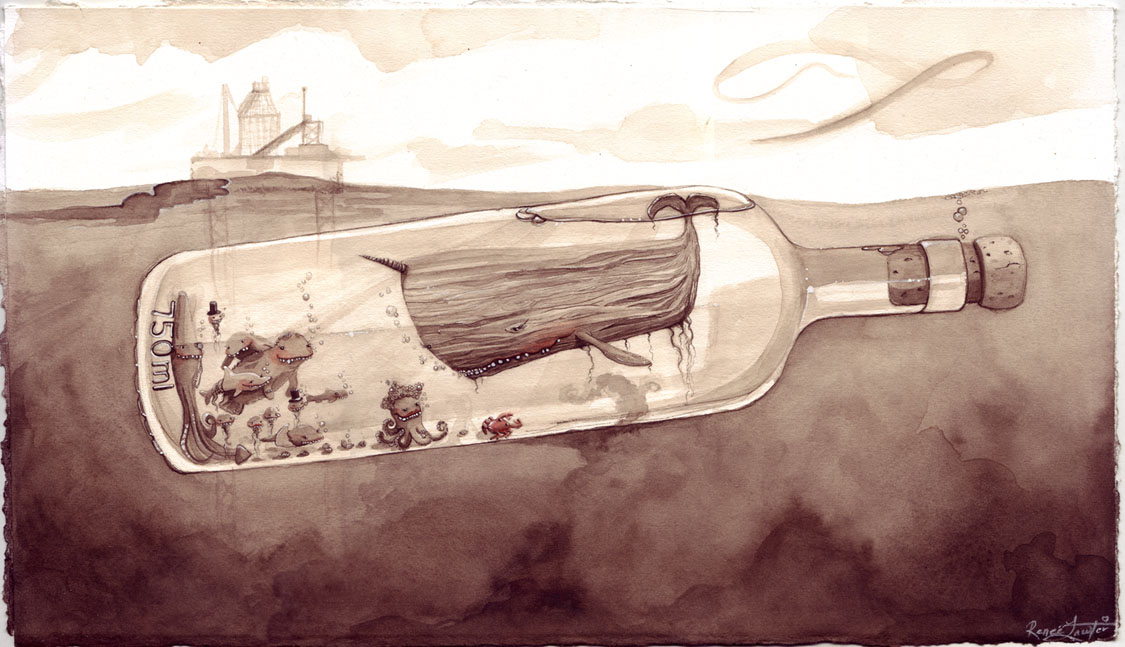 Message in a Bottle
Public Display of Affection
What A Bunch Of GMO's
Energy Efficent Dinos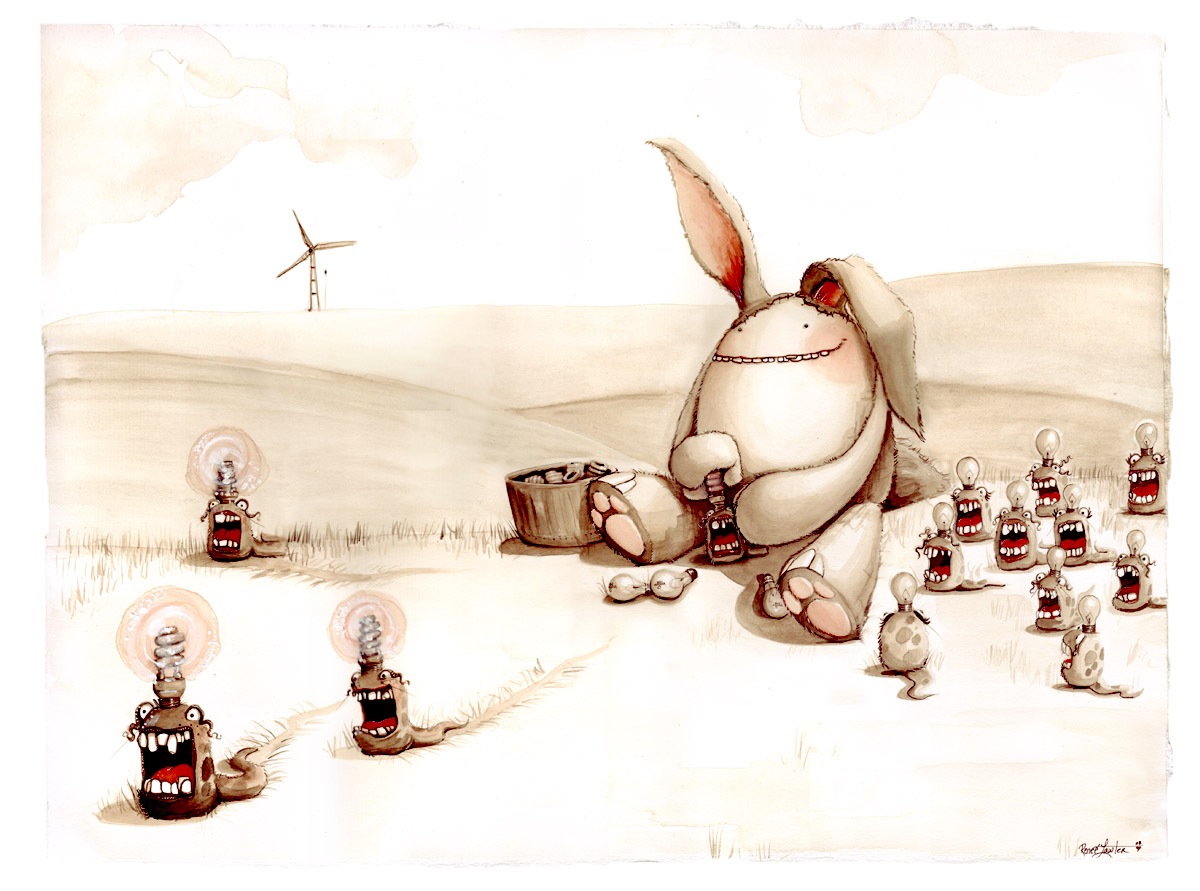 Change

Mobie Dickie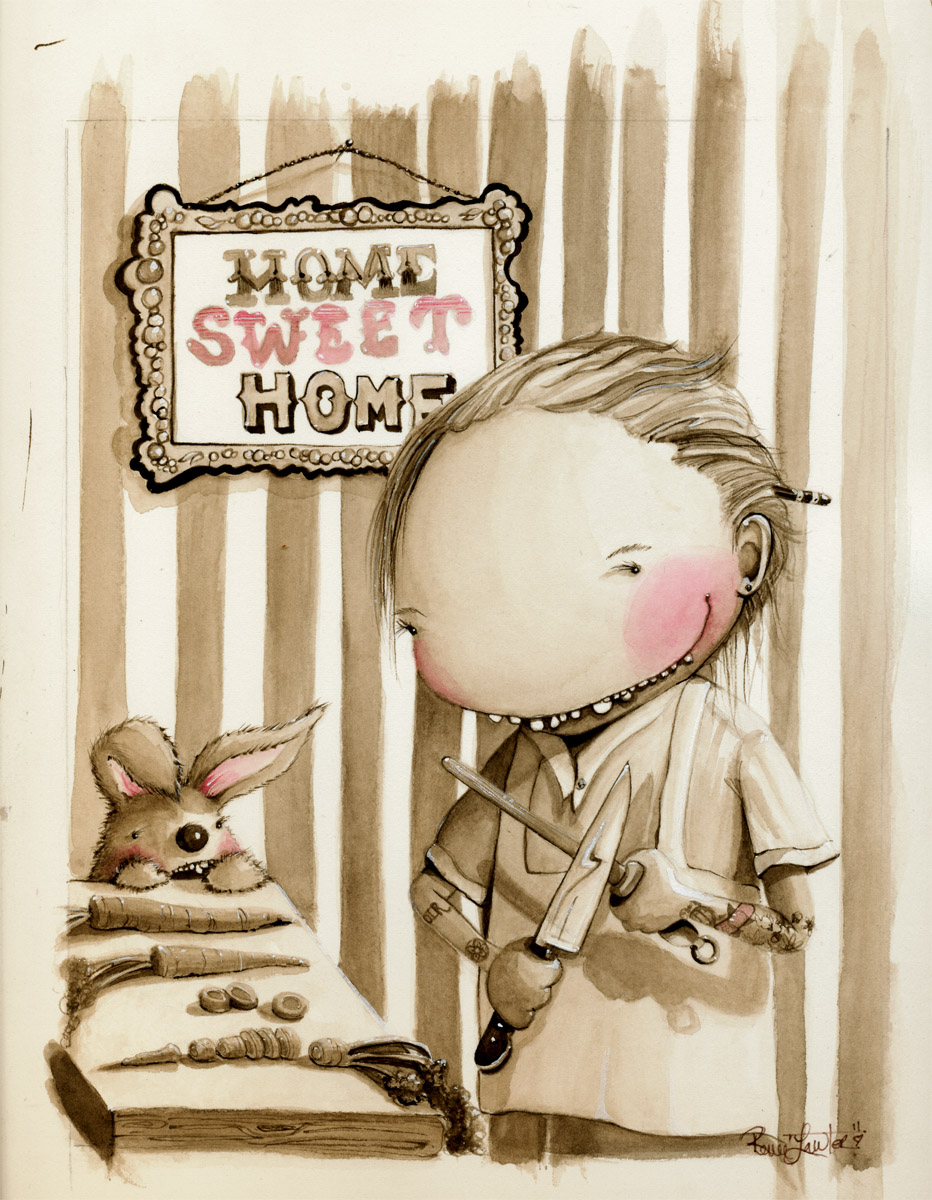 Home Sweet Home

There Goes The Neighborhood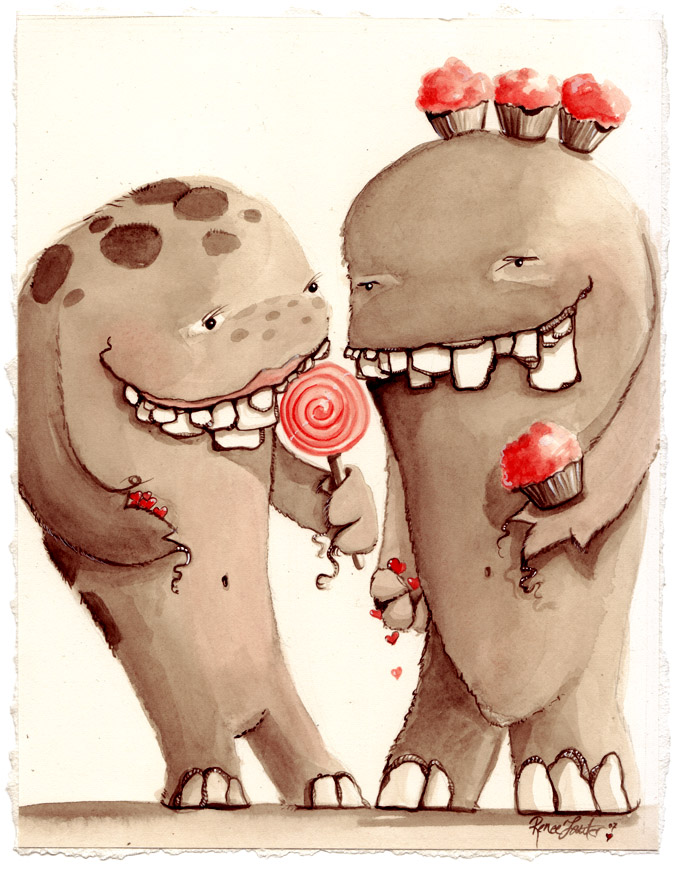 Me & Schmoo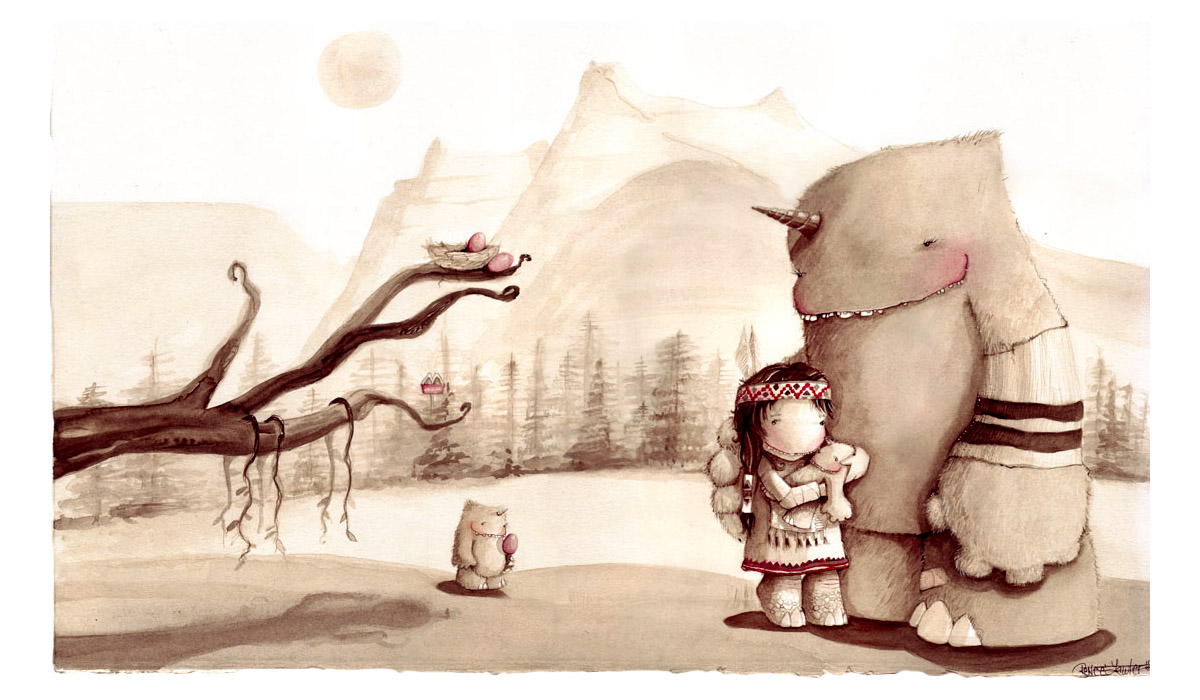 Lil' Big Cheif
Shed Some Light
Lora & I
Bunny Hugger
MONSTER PROJECT RULES!
I did a piece for the monster project 501 c3 which was a lot of fun. I really love what these guys are doing and was happy to be a part of it. You select a little kids drawing and you reimagine it for them to inspire them. I think its so cool!
The Sun Card : Tarot Series
From Above : Mizayaki Tribute
Grow: Miyzaki Tribute Show
Haku & Karma : Miyzaki Tribute Show
Nap Karma : Miyzaki Tribute Show
No Face & Karma: Miyzaki Tribute Show
Tree Karma :Miyzaki Tribute Show
1
2
3
4
5
6
7
8
9
10
11
12
13
14
15
16
17
18
19
20
21
22
23
24
25
26
27
28
29
30
31
32
33
34
35
36
37
38
39
40
41
42
43
44
45
·
·
·
·
·
·
·
·
·
·
·
·
·
·
·
·
·
·
·
·
·
·
·
·
·
·
·
·
·
·
·
·
·
·
·
·
·
·
·
·
·
·
·
·
·